Disclosure: This page may contain affiliate links, meaning we receive a commission if you decide to make a purchase through our links, but this is at no additional cost to you. Please read our disclosure and privacy statement for more info.
Trying to find the perfect eye mask for sleeping, which actually blocks out the light as advertised, can be a long process. You spend time reading the reviews and gaining recommendations only to bring it home, try it and quickly find out – it's not the one for you.
To remove the painful guesswork for you, I've created an in-depth review of all the top-selling eye masks for sleeping products on the market – right now. If you're struggling to sleep at night or you work night shift like Dan and I, it's a no brainer to invest in an effective eye mask for sleeping. (You also could try some other sleeping aids here).
We hope you find exactly what you're looking for and finally get the sleep you deserve.
Video Review – If you're more of a video person, this is for you
What we compared:
Comfort level, particularly around the eyes
How tight was the strap around the head?
Quality of the materials
Customer service, warranty and return policy
How well did it block the light out?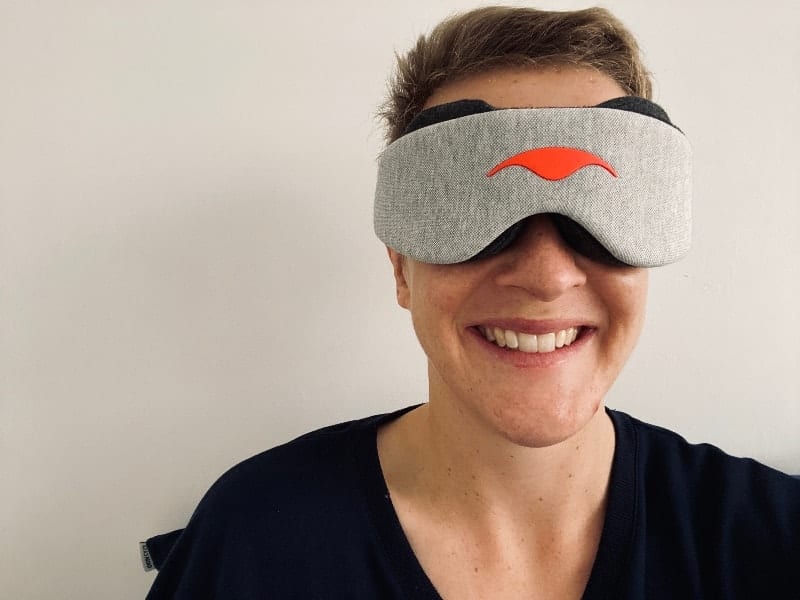 Positives:
100% blackout for deeper sleep
Infinitely adjustable for a personalized fit
Soft, breathable, durable materials
Zero pressure on eyelids or lashes
Includes Manta Sleep Mask, premium ear plugs and case/wash bag. 100% machine washable.
Negatives:
Not great for slide sleepers as it can slide off sometimes
Bottom line:
We absolutely LOVE the Manta Sleep Mask. Free shipping within the US and cheap internationally. They also have a 60-day money-back guarantee. You're 100% covered — if it's not for you, send it back within 60 days for a quick, no-hassle refund.
Positives:
Oversized for full coverage
Made from natural silk
Elastic headband with silk covering
Super soft I forget I'm even wearing it
Gentle on sensitive, soft skin
Reputable company with excellent customer service
100% block out
Negatives:
The strap isn't adjustable
Some may think their eye lashes get "squashed" but personally this is not an issue for me
On the pricer side of eye masks but I think it's worth every dollar
Bottom line:
You can't go wrong with the Swanwick Sleep silk eye mask. You cannot beat the comfort and the amount of light it blocks out. It's a 9.5/10 for me.
Positives:
The Alaska Bear Sleep mask is made from top-quality natural silk on BOTH sides as the name suggests.
It feels incredibly soft and breathable, plus it's nice and cool on my face.
Easy-to-adjust headband measuring 15.8 inches to 27.6 inches.
The plastic adjustable clip sits at the back of your head not rubbing against your ears – ideal for side sleepers.
Able to be worn with earplugs and also a breathing mask such as a CPAP interface.
No pressure on your nose
Light fit – great for migraine suffers
Some users with chronic dry eye disease state this allows their eyes to remain closed overnight
Room for Improvement:
The plastic clip used for adjusting the size can annoy some who sleep on their back
Some users report that blue dye leaked onto their pillows if it wasn't washed before the first use. (We never found this). Alaska Bear states they will either replace them free of charge or refund your money without any hassle.
The one-strap system may be uncomfortable for some, as certain groups prefer two-four straps overall for support.
We received total blackout, along with the majority of their other reviewers, however not everybody reported success with 'total blackout.'
Bottom line:
Buying this 'oversized' mask ensures all the light is blocked out for everyone, even those with a differently sized face.
This is a beautifully cool, comfortable, gentle mask and one of our top recommendations in eye masks for sleep. The company's customer service is incredible and a pleasure to work with.
Positives:
A single strap which is fully adjustable to suit any head size
Your hair won't get caught in the strap if a bit of velcro is exposed
3D contoured shape design is excellent to prevent squashing of your eyeballs and lashes
Light-weight so you won't get hot with extended wear
Durable material that doesn't itch and won't fall apart
Comes in a pack of three
Room for Improvement:
Doesn't completely block out the light
There is a slight smell of fumes when you first open the package
The adjustable clip can be annoying when sleeping on the side
Big fit – may not suit smaller heads.
Bottom line:
For the price and bonus of two extra masks, don't expect a premium product without any flaws. Some light does come in but overall the product is solid.
A warning is supplied to wash them in cold, clean water before first use and don't use a heavy-duty cleanser.
Also, do not use viscous skincare products, because they will 'smudge the mask'. It also comes with a 12-month refund policy if you're not completely satisfied.
Positives:
Super slim, slick design made from an opaque, high-density Memory Foam. Measuring only 0.4oz and 0.6cm thick.
The 3D eye shades have large eye cavities to suit almost any face shape and size.
The raised nasal bridge is perfect for not rubbing off your eye cream!
Anti-fade, anti-bacterial and anti-mite.
You not only get the super lightweight eye mask but also 2 high-quality earplugs and a silk travel pouch, allowing you to sleep blissfully even when you have a shift on the road
Excellent daytime blackout for a night shift worker.
Room for Improvement:
For those with a small bridged nose, you may experience excessive light seeping in
Some users have reported staining of their sheets
Due to their light-weight structure, they tend to move during the night/day.
Can pull on your hair, as it can easily get caught in the velcro strap.
Bottom line:
Like a lot of the eye masks for sleeping we mention throughout the review, the PrettyCare customer service is phenomenal. If you don't love their product in the first 60 days they will offer a full refund with no questions asked.
We love the look, feel and added bonus with these 3D eye mask, however, if you're looking for a 'hug' feel for your eyes with more coverage you might need to look elsewhere.
For the Music Lovers and Those Who Need Noise to Sleep
Positives:
Sleep Eye Mask & Bluetooth Headphones 2 in 1
Thin Stereo Speakers and Built-in HD Microphone allow for listening to music and hands-free calling
Eye mask is made of velvet and stretch cotton, super soft and comfortable.
Pretty much 100% darkness
Washable
flexible velcro
Comfortable for side sleepers
Easily pairs with your Bluetooth device
Charges via a USB Cable and takes about 1-2 hours to fully charge. Gives you approximately 8 hours of playtime.
An excellent way to meditate and wind down after a busy shift by pairing it with a white noise playlist. Dan and I recommend the Spotify playlist 'brain food' or 'instrumental music.'
Room for Improvement:
The smallest size is too small for some heads
Sound not loud enough
Potentially stains pillowcase
Bottom line:
The Voerou is made from velvet and elastic cotton and is ideal for those who need sounds to sleep and distract their thoughts.
This Bluetooth module is easily removable for washing. Plus, their customer service is super quick. My mask arrived in 2 days.
Best Value Eye Mask for Sleep
Positives:
Soft and comfortable eye mask for sleeping, made from bamboo and cotton materials
Moldex earplugs are included
Lightweight and contoured so your eyes and lashes don't get squashed!
Able to be worn comfortably with breathing machines such as a CPAP.
Adjustable velcro strap to appropriately fit your head size
It doesn't smudge your make-up so you can have a nap knowing you won't wake up looking like a member of Kiss.
Room For Improvement:
Seamed edges of this mask seem a bit stiff, which may irritate users who have sensitive skin
When washed, the material and foam can separate. Special care needs to be taken when washing.
The velcro strap can damage some linen if there is part of the strap exposed. However, Bedtime Bliss is keen to be contacted if there are any issues and will reach a solution promptly.
The band can become loose and overstretched with time
Due to the contouring, if the mask does move overnight, it can allow light in. Must be kept tight.
Bottom Line:
Bedtime bliss provides excellent customer service to their clients and are happy to answer any questions.
We have been recommending Bedtime bliss for a while now, and our shift working community are VERY happy with this sleep aid.
2 Strap Eye Mask for Sleeping
Positives:
Made from 19 momme natural mulberry silk on BOTH sides.
Incredibly soft – the softness actually blew us away! The silk is cool on your face and I didn't feel hot or sweaty despite wearing it all night.
Dual tension-adjustable bands which are designed to fit above and below your ears.
Go ahead and put on your expensive eye cream and night moisturizer because the silk won't absorb it.
We experienced a total blackout experience
Room for Improvement:
Similar issues raised by some users (which we didn't experience) was the 'bleeding' onto linen. Again, Alaska Bear are quick with their customer service and happy to discuss a refund.
The nose baffle can be uncomfortable for some users
Bottom Line:
You may have guessed, we love Alaska Bear! Quality products, comfortable design and durable materials. This mask is no different.
The two straps eliminated the issue of the mask falling down throughout the night, allowing light to sneak in. It does come with two small adjustable buckles rather than velcro.
Best Budget Eye Mask for Sleeping
Positives:
Completely adjustable strap – not velcro but more like a bra strap adjustment
100% silk sleeping mask
Doesn't rip or become damaged when washed (we recommend washing them in a 'bra bag' like the Laundry Science Premium Regular Bra Wash Bag with fragrance-free soap, in cold water and pop it on the line to dry).
Blocks out almost all of the light and will allow you to sleep during the day if need be.
Room for Improvement:
Nil eye contouring which can put too much pressure on your eyelids
The straps could be too small even when adjusted to the longest setting
Stains the sheets, which Jersey Slumber state may be due to buying through a 'hijacker' and not actually through them directly. Take care when purchasing – be safe and use the link below.
Bottom Line:
Incredible value for money!
Hugely popular on Amazon for good reason. A comfortable design which actually does what it states it does – blocks out the light.
Are You Looking for a Little More Than an Eye Mask to Help You Sleep?
You may want to consider black-out blinds.
Here is a budget option for those looking for a quick fix by Redi Shade

. It can be cut to any size and stuck down with an adhesive strip.
But, to be honest, it doesn't look as nice as say the CHICOLOGY Cordless Cellular Shades Blackout Window Blind

(which are excellent!), but it will do the job.
---
Did you find the perfect eye mask for sleeping to overcome the challenges of shift work life? We hope these eye masks for sleeping allow you to say "goodnight" to your sleeping issues – forever!
Which one is your favorite? Please leave me a comment below.
P.s Also, don't forget to check out our post titled 10 Must Have Night Shift Sleep Aids for a Heavenly Sleep, for not only eye mask recommendations but a heap of other reasonably priced items to boost your night shift sleep quality.
Cheers,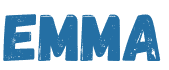 Disclosure: This page may contain affiliate links, meaning we receive a commission if you decide to make a purchase through our links, but this is at no additional cost to you. Please read our disclosure and privacy statement for more info.
Recent Posts