Are you stuck trying to buy the perfect gift for the hard-working, fabulous nurse in your life? Maybe you're looking to surprise them with a little more than a bottle of champagne or a token bunch of flowers? We've got you covered. This post gives your 42 impressive nursing gift ideas they would actually buy for themselves.
I've put together a bunch of different gift ideas, varying in cost, perfect for a new nurse graduation, Christmas and even that special birthday present. The 42 items listed below are in no particular order, so enjoy the variety and happy shopping!
1. Littmann CORE Stethoscope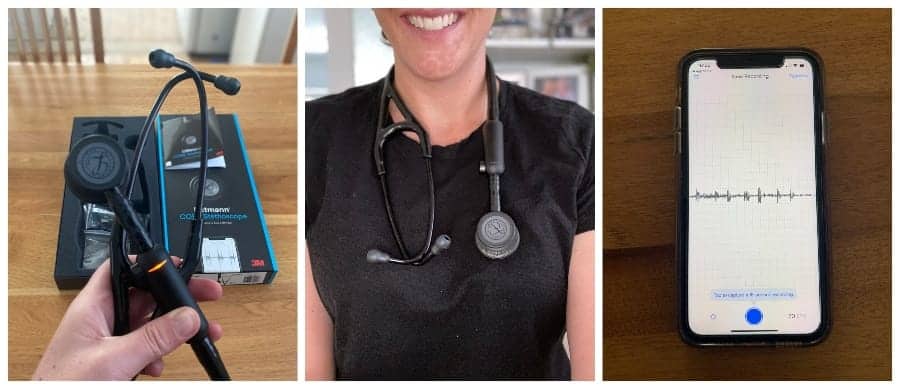 A new stethoscope is by far one of the best gifts to buy the nurse in your life!
I've had a few stethoscopes over the time, but Littmann has given me the clinical edge. I can often hear sounds other nurses and doctors can't especially with my CORE Stethoscope. This particular stethoscope connects to the Eko app allowing me to visualize and share heart sound waveforms – a very cool and unique feature you don't see very often.
The sound quality is amazing (offering up to 40x sound amplification) and materials and durability make the higher price point worth the investment. I've tried cheaper stethoscopes but ended up with sore ears and a pretty poor patient assessment.
Click this link to purchase and to find out more.
2. A Nursing.com Course/Cheatsheets
Nursing.com – wow! What an incredible resources for not only those going through nursing school but also for those studying for the NCLEX exam and new graduates. This company has thought of everything! Here is why we love them:
If the nurse or future in your life is currently studying they need nursing.com – Click HERE to find out more.
3. Calming Teas (which also hydrate the skin)
We love this brand – Piquelife. They have created not only teas but other drinkable products to boost your immunity, digestion and energy levels. Any of these bundles would make a beautiful gift for any nurse.
4. Blue Light Blocking Glasses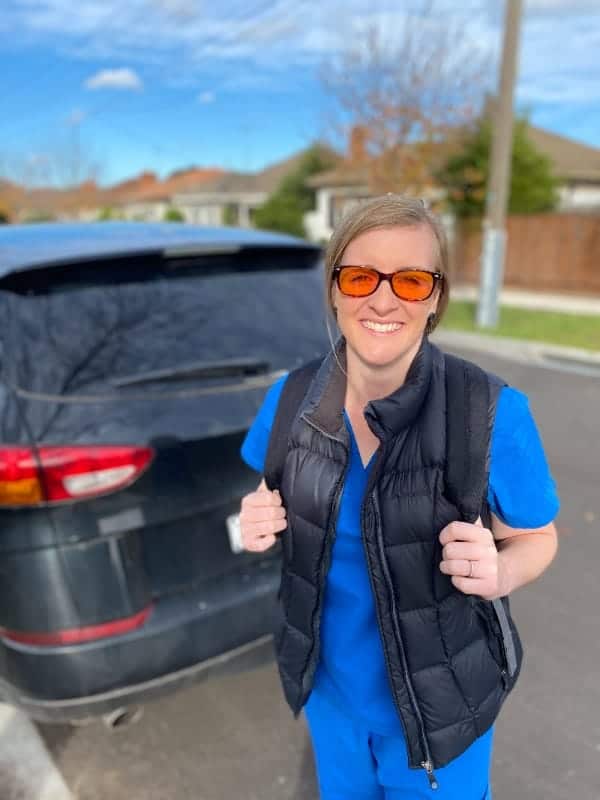 We are obsessed with these Swanwick "Swannies" blue light blocking glasses because they help us fall asleep AND stay asleep!
The light coming from your phone, T.V, computer and even your reading light is keeping you awake – despite how tired you may be. I know, it's kind of shocking.
These glasses are the perfect gift for anyone exposed to light at night – which is pretty much everyone but is also great for night shift workers trying to escape the morning sunrise.
See them on the Swanwick Sleep Website
5. Amber Reading Light
I don't know why it has taken me so long to find a book light that I love as much as this one.
The battery life is huge, around 30 hours and it has a simple USB charger connection. The best part though is the amber light that blocks approximately 99.95% of blue light. This helps melatonin production allowing the nurse in your life to fall asleep quicker whilst looking after their eye health.
6. Too Tired To Cook Book
ALL SHIFT WORKERS NEED THIS BOOK! It's a comprehensive guide to surviving shift work from an author, Audry Starkey, who is a veteran shift worker and clinical nutritionist. It's intriguing and relatable advice from someone who's "been there." Your nursing friend will not be disappointed!
As a little sneak peek, one of the things I learned from this book was which vitamins I should take on a night shift and if I should take any at all. Check out this post where we talk all about it.
7. Stethoscope Carry Case
For years and years I'd throw my stethoscope in my bag amongst all the other random items which seemed to accumulate such as scissors, tape and gloves, potentially causing damage to this expensive medical device. But not anymore. This stethoscope case, which comes in an array of colors, means long jevity for my much-loved stereoscope and much more order in my handbag!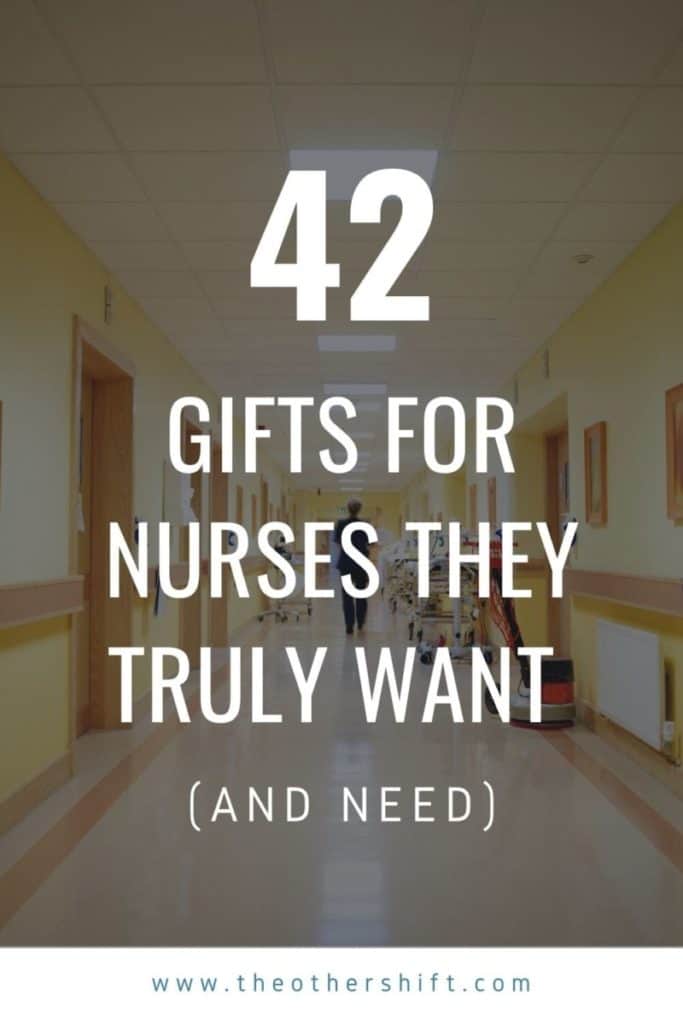 8. Eye Mask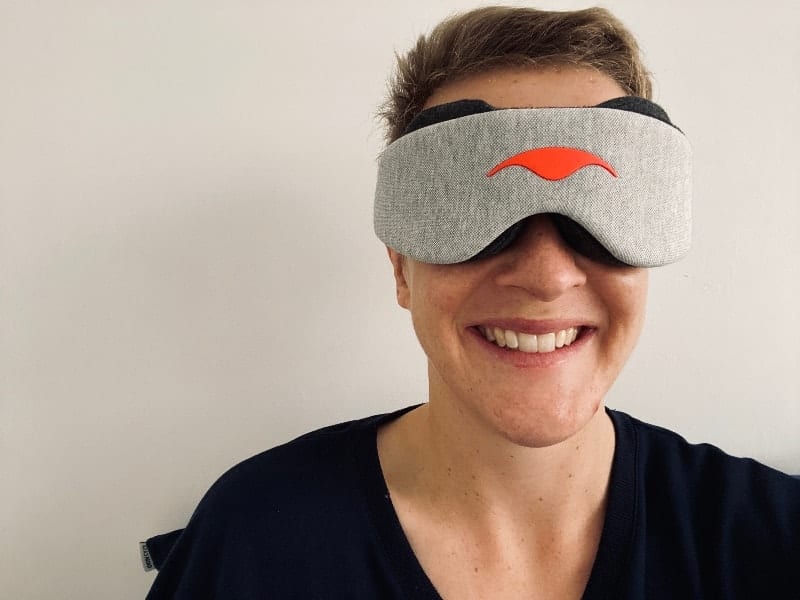 Our brain struggles to fall asleep when it detects light because Melatonin, our sleep hormone, cannot be produced in these conditions. An effective eye mask such as this beautiful and big one from Swanwick Sleep

will take away this issue allowing you to fall asleep naturally in darkness. We are also a little obsessed with the Mantra Sleep mask too!
9. Spiky Massage Ball
Working an 8-12 + hour shift can be exhausting. But we often forget our legs and feet have done all the hard yards (that's even before we have exercised!) Using a spiked ball such as those pictured above are a simple but effective method to easing the ache in your legs.
10. Portable Oven
Imagine being able to cook your "dinner," (yes even raw chicken and frozen vegetables) while on shift? Well now you can! The Hot Logic portable oven has been recommended to us by a flight attendant friend and now we cannot imagine life without it. Check out how the Hot Logic products on Amazon will be one of the best gifts you could ever give.
Our recently published post titled, Healthy Meals for Shift Workers (with Recipes and Videos)

goes into more detail about these ovens if you're as intrigued as I was.
11. Nursing Bracelet/Bangle
"Do no harm, but take no sh*t nursing bracelet. Classy but sassy.
12. Fun Trauma Scissors
Why use boring old black trauma shears when you can add some flair into the trauma bay? See this nifty pair via Amazon. I also found this pair on Amazon

too which can be easily clipped onto their uniform.
13. SuperGreen TONIK – Green Juice
Nures are SO busy looking after everyone else's health they often forget to look after their own.
I rely on SuperGreen TONIK green Juice to help "fill the gaps" from what I may have missed in my diet.
I know this may seem like a strange gift, but this is sometimes an area nurses neglect because they can't afford it… so you are actually doing them a favor.
Check out SuperGreen TONIK here and enter "othershift10" for 10% off your entire order as a gift from us 🙂
14. Nursing Humor Book
The transition from student to RN can be very scary and you often feel like you don't know anything!
Oh Sh*t, I Almost Killed You!

sums up what they forget to teach you in nursing school in a very fun and humorous way. It's a must-read for any nurse!
See it here on Amazon and let them have a laugh.
15. Mini Stethoscope Earings
A nursing uniform is hard to accessorise due to health and safety issues, but there is nothing wrong with a little pair of studs to give it some unique flair. These Mini Stethoscope Stud Earrings

are available in both sterling silver and rose gold.
16. White Noise Machine
Trying to sleep during the day can be a tough task particularly when you're trying to do so on the weekend when your neighbors are out walking their dogs and mowing lawns.
Using a white noise machine can be incredibly effective in creating some background noise which is not distracting, allowing your brain to relax.
This particular device pictured is incredibly popular and is reasonably priced – well worth a look!
17. Nursing Drink Bottle
Nursing is thirsty work! Ensure your nursing hero doesn't ever become dehydrated again! This bottle is personal, stylish and won't leak – which is exactly what "the doctor ordered."
18. Nurse Badge Clips
Nurses need to dangle a lot of things around their neck such as an ID, cheat cards and useful phone numbers so why not make the clip a bit of fun?
19. Smart Backpacks with USB Charging Port
I seem to bring a lot of "stuff" to night shift. My lunch/dinner/snacks, phone charger, drink bottles, sometimes my laptop, clothes to change into etc. But I hate carrying more than one bag, especially if I'm riding my bike. These bags are innovative and take care of everything. A very solid, useful gift for any nurse!
20. Nursing T'shirts
Wearing scrubs day in and day out can get pretty boring. Why not mix up a nurses wardrobe with a fun t'shirt? They are not only great for work but look stylish with a pair of jeans too!
21. Global Knife Set
Us nurses simply don't have the time or patience for blunt knives.
If we're going to throw together a slow-cooked meal after a long night shift, you'd better hope our equipment works well or the family may become victim to a full-blown tantrum.
We have this entire set (also received as a gift) and it's my favorite kitchen accessory by far! See it on Amazon
Related post: Should I Eat on Night Shift? Why Intermittent Fasting Works
22. Nursing Clogs
These Dansko Women's Twin Pro Tranquility Clog are hugely popular on Amazon with some insanely good reviews. Looking after our feet as nurses is critical as it will make or break our shift. If we can't get around the unit/department to be the best nurse we can we may as well not be there.
I know buying shoes may not be your first choice but taking a risk here will be well worth it!
23. Blue Light Globes and Night Lights
We've talked a lot on this site about how we can get the very best sleep possible, even during the day. A big part of that is minimizing the amount of blue light which hits your eyes just before you sleep. We have found changing the globes in our lights next to our bed, and even using a night light, can make a huge difference to the quality of sleep.
We absolutely love the ones from Swanwick Sleep. You can pick up a night light here and a blue light globe here.
24. Compression Socks

Give your nursing pal some relief in their legs and calves and limit swelling after a long shift. These durable compression socks are high quality and designed to last – which they do! I still have my pair from 4 years ago.
Just don't go too big as I found they can fall down. See them on Amazon
Related post: Should I Wear Compression Socks At Work?
25. Plant Pots
How cute are these pots!? Check them out on Amazon.
26. 2020 Lippincott Pocket Drug Guide for Nurses
Though there are many drug books on the market, the Lippincott guide is the best. And I mean that. This guide is "physically little" so it fits in your scrub pocket. This is super handy particularly when starting your nursing career.
27. Novelty Nursing/Medical Socks
Add a bit of fun into their uniform with these novelty socks. It's funny how many compliments I get on these!
See the Lavley Funny Nurse or Doctor Dress Socks via Amazon.com here
28. Nursing Tumbler
I am a tea girl at heart and nothing makes me more upset than a thermos which leaks at 6.30am onto my clean scrubs.
People rave about this spill-proof, insulated tumbler which fits nicely into the cup holder in your car!
You can also check out our video review here for more information about the picture BEAST tumbler above.
You'll find the BEAST here too – What Do I Need for Working Night Shift? 13 Essential Tools
29. Aromatherapy Diffuser

As we mentioned in this article

, aromatherapy has been proven to assist with sleep and relaxation, (source) and no, this type of product is not just for those who like alternative therapies. You can simply like and benefit from the smell.
This particular essential oil diffuser from ASAKUKI is hugely popular on Amazon and is well worth a look. See it here on Amazon.
30. Nursing Themed Tote Bag
Large Nursing Tote Bags for Nurses

(#ad)
Allow your nursing friend to carry all their things together without dropping anything! See this classy and fun bag via Amazon.com here
31. Slow Cooker/Crockpot
There is nothing quite like waking up after a night shift to the smell of a an aroma from the slow cooker. Hello Meal Prep Mastermind!
Our crockpot (a smaller version of the one pictured) is one of the most frequently used appliances in our kitchen.
See it on Amazon
32. Back and Shoulder Relief – Heat pack
After showering and dressing multiple people at work, I often get sharp neck and shoulder pain.
However, the pain is often relieved with heat from my shoulder heat wrap which is now a solid part of my 'winding down' process.
33. Registered Nurse Wall Art
What about a nice piece of hangable decore to spice up their home? Being a nurse is fabulous so why not show it off? This wall art makes the perfect graduation gift.
If you don't like this design, here is another witty option.
34. Nursing Mug
Never get between a nurse and their caffeine! This mug sends a simple yet very effective message! The perfect gift for a nurse in your life who is certainly not a morning person!
35. Human Anatomy and Physiology Course
I was blown away by the interactive and engaging delivery of this course. If the nurse in your life is attempting to learn anatomy and physiology, this is the course for them. It's bursting with 3,000 pages of course materials typically only sold to medical professionals. Take a further look at this affordable course here.
36. Nursing Necklaces
Who doesn't like receiving jewelry? These nursing theme necklaces are simple, pretty and affordable. Click on the pictures above to see the entire range.
37. Nursing Badges

Medical lanyards and work bags can be made a lot more fun with a few simple badges.
38. Nursing Cookie Cutters
Nurses don't have much downtime, but when they do, they love to give back. If you bought these as a gift for your special nurse, I'm sure you'd receive some tasty treats in return at some point – a win for everyone involved!
39. Nursing Student Canvas Tote Bag
If a backpack is too clunky, then a tote bag might be the best thing for a nurse in training to take to school. Books, food, laptop – this is big enough to fit it all!
40. Weighted Blanket
Calming, hugging and therapeutic all in one blanket! This weighted blanket from Layla Sleep is simply beautiful. Slightly heavier than others on the market making it the perfect comfort that nurse in your life. Check them out here.
In this post, we talk about The Original Bamboo Cooling Weighted Blanket. This blanket regulates temperature, making it the perfect addition to your night shift toolbox! See where you can get it by clicking here.
41. Fruit Infusing Drink Bottles
…Because water can get boring on a 12-hour shift!
These niffy drink bottles allow for the fruit to infuse into the water without leaving you fighting the pips and pulp. They are hugely popular on Amazon and are well worth a look here

. Each Live Infinitely 32 oz. Infuser Water Bottle

comes with a free recipe ebook too.
42. White Coat Wine Bag
When giving the wine as a gift to a loved medical professional, dress it up with our unique and adorable white coat gift bag for wine bottles. See it on Amazon here.
Keep Reading Our Specific Nursing Posts…
Summary: 42 Gifts for Nurses They Truly Want (And Need)
Buying gifts for the amazing nurse in your life doesn't need to be a stressful experience.
Next time you're hitting the shops or filling up your Amazon cart, think about items that provide a level of "self-love" for your special person as they more than likely haven't had much time for it lately!
Happy Shopping!
If you enjoyed this article on gifts for nurses you'll love this post. It's a more honest guide with my personal recommendations on what to buy that special nurse in your life. I hope you enjoy it.
Cheers,

Disclosure: This page may contain affiliate links, meaning we receive a commission if you decide to make a purchase through our links, but this is at no additional cost to you. Please read our disclosure and privacy statement for more info.
Recent Posts