Disclosure: This page may contain affiliate links, meaning we receive a commission if you decide to make a purchase through our links, but this is at no additional cost to you. Please read our disclosure and privacy statement for more info.
As a nurse, Halloween is one of the most fun times of the year to work. Just because we're typically on the job during Halloween, doesn't mean we're not interested in joining in on the festivities all around us. We like to dress up, eat candy, and have a good time too! While Halloween is enjoyable, it is also one of our busiest times of the year. That's why we've concocted a list of gifts and items that any nurse would love to receive or buy themselves for the spooky season!
Halloween Inspired Crocs
This one is for my nurse friends who wear crocs religiously! Cute and comfortable, these crocs are a great way to walk right into the festive vibes. Plastered with a mixture of fall and nurse-related items, you're sure to get the whole unit talking about your new kicks! You can even add a customized name strap if you're shopping with GIGO Smart.
Personalized Tumbler
Nurse by day, witch by night! This Halloween-inspired personalized tumbler would be great to take to each of your shifts! Need to keep your coffee hot or your water cold? Macorner has you covered with this stainless steel tumbler. The tumbler is completely customizable and can be curated with a variety of colors.
Halloween Themed Scrub Tops

If the facility you work for gives you free reign over your scrub tops during the holiday seasons, spice up your wardrobe with some Halloween-themed scrubs! There are literally hundreds of prints that you could get and most are pretty affordable. Again, before spending money on ordering tops for the season, make sure you're going to be able to actually wear them during your shift.
Nurse Practitioner Notebook

I've known a lot of nurses that like to change their work notebooks with the seasons! It's a cute way to incorporate something different into your day-to-day workings. Keep up with your shift notes with a notebook rocking a fall or Halloween aesthetic. There are so many notebooks out there you can choose from, just Google "Halloween-inspired notebook," and pick the one that suits you best. We've incorporated this one from REDBUBBLE as a point of reference.
Costume Mousepad

Let everyone on your unit know that you're the Super Nurse in charge with a costume-inspired mousepad for your station! These are a great way to accessorize the unit without going too overboard. This specific mousepad is from the Tee Shirt Palace and have pretty great reviews. They're very durable, which means – bring them back out next fall!
Spooky Badge Reel

Looking to add a little fall to your scrubs? Consider a Halloween-inspired badge reel. They're a great way to stray away from generic badge reels and gets you feeling a little festive! It's also a great way to keep up with your badge rather than just using a clip to attach it to your scrub top.
Hand Sanitizer

This hand sanitizer really kills…99.9% of germs! As a nurse, you know how much hand sanitizer gel is essential. This is just a great way to get into the spirit of Halloween. It's spooky, antibacterial, and smells great too!
Nursing preceptors, this could be a clever way to have your nurses sanitize their hands regularly! If you're in this leadership position, we've written a post here about how you can make the most impact whilst still acting with sincerity and kindness.
Insulated Lunchbox
Halloween is the perfect time to get creative, even when it comes to your lunch! A lunchbox with a Halloween print is perfect. This particular lunchbox comes from Ali Express and is pretty inexpensive! Come on Boo Boo Crew! What are you waiting for?
Compression Socks

Here's a tip – if you're a nurse, wear compression socks during your shift! It'll make a world of difference. Don't make them bland either, especially during Halloween. There is a large supply of compression socks that come with different Halloween prints – stock up for the entire month of October!
Scrub Cap

Scrub caps are a great way to keep from passing your germs to your patients, along with getting theirs back. While scrub caps are a serious part of preventative health, it doesn't necessarily mean the print has to be serious! Jazz up your scrub cap for the spooky season.
Spooky T-Shirt
Tired of wearing your plain old scrubs every shift? If your facility allows it, swap out your scrub top for a comfy t-shirt! With Halloween coming up, you can boost your spooky aesthetic with a t-shirt that's Halloween themed – just make sure you run it past the higher-ups first! If you are a higher-up – let those nurses wear a t-shirt!
Halloween Wall Art

Being a nurse is a real flex – show it off with some wall art! As the season's change, so should your home décor. I know we say leave work at work and home at home, but in this case we can make an exception! Some Halloween-inspired wall art is just what you need to put your home in the Halloween spirit!
Starbucks Gift Card
A guilty pleasure that many nurses may not admit to, but we all know there are nights where we just have to divulge in a little Starbucks. On their website, Starbucks allows you to pick a specific theme for your gift card, go for a fall theme! Enjoy a little extra kick to get you through your shift.
Candy / Candy Bowl
Want to make a bunch of nurses happy at the same time? Get an assortment of candy, put them in a candy bowl or jar and place them in the nurse's station. It's something simple and can quickly cure a late night sweet tooth! Plus, it's all super inexpensive, so you're not going to have to break the bank.
Bath Bombs

After a long shift of saving lives all night, a good soak is a great way to end the day. Take advantage of the time of year and invest in some Halloween-inspired bath bombs. Relax and get spooky! We've linked an array of bath bombs that are listed on Etsy to choose from, most are pretty inexpensive.
Rx Shot Glass

Love this one! Very clever and cute. Take 1 shot orally every few minutes or as needed. Prescribed to anyone of legal drinking age, if experiencing sober effects – take another shot! I love the idea of using these prescription bottles as shot glasses, as it could be a great addition to Halloween parties.
Fake Blood Bags

If you're throwing a party, whether at your home or for your fellow nurses – these fake blood bags will be a hit! Such a unique way to serve your guests a drink or two. Fill them with a red drink, perhaps a bloody Mary and get the full experience.
Coffee Mug

Magnesium supplements are a great way to go if you're curating a care/gift package for someone on the night shift. When someone works nights frequently, they are at high risk of different health problems. From decreased heart health to sleep deprivation, magnesium supplements are a great way to combat some of these issues. Show your loved one how much you care about them by looking out for their health!
Sweater

Halloween time is sweater weather! Bundle up in your favorite Halloween attire. There are so many sweaters that you can choose from. Pick one fall theme, pick one Halloween-specific. Just make sure it's comfy. Depending on your facility's dress code and policy, you may even be able to wear it over your scrub tops. Always make sure you're following the dress code, as you don't want to get in any trouble!
Halloween Slippers

Slippers – what's better than slippers? As a nurse we typically work on our feet for 12 hours a day, maybe more (depending on how short-staffed we are). When we get home the first thing we are removing is our footwear! We don't want anything tight on our feet and crave comfort. Some Halloween-themed slippers would be great to wear around the house! Snug and festive. Choose a pair that fits your vibe.
Heating Pad

We love a good heating pad! The fall time brings about cooler weather, which often brings aching bones – especially for nurses who are constantly on the move trick or treating on their day off! Heating pads help with the body aches, as well as provide warmth and comfort. We can all use that after a long shift.
Sneakers and Clogs
This is for my nurses who really enjoy getting into the spirit of Halloween. Comfortable shoes are a must when working long shifts. Some might say buying a pair of shoes just for Halloween is going a little overboard – but they're wrong! (If your feet are tender after a long shift, this post will be helpful too!)
Burt's Bees Almond & Milk Hand Cream

As a nurse you're constantly using your hands. We wash our hands more times than we can count throughout a shift. Washing your hands diminishes your skin of its natural moisture. Which ends up making them dry, cracked, and irritated. This tends to get worse throughout the fall and winter months. Burt's Bee's Almond & Milk Hand Cream is a great way to keep your hands moisturized throughout your shift. Of course there are many other moisturizes out there, but we've heard nothing but positive reviews about Burt's Bees!
Candles
I've never come across a nurse who doesn't love a good scented candle. It's like once you get your Nursing License it comes with a candle addiction. I love to change candles with the seasons, at least the ones in my home enjoy it. Goose Creek Candle has a huge assortment of candles – different sizes, shapes, and aromas. Relax after a long shift with the scent of fall wafting through your home. Light one up and take a bubble bath. Do whatever you need to do after your shift to find peace and relaxation, but doing it with a lit candle makes it all the better.
Other Shift Working Gift Guides
Celebrating and enjoying the holidays is a great way for those of us who work in healthcare to make it through our shift. Halloween is no exception. Because we work in a field that typically equates to working during these days, we don't always get to spend them with our loved ones. So, little things listed here could really make a difference during these times – finding joy in others areas surrounding us.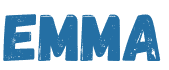 Disclosure: This page may contain affiliate links, meaning we receive a commission if you decide to make a purchase through our links, but this is at no additional cost to you. Please read our disclosure and privacy statement for more info.
Recent Posts