Disclosure: This page may contain affiliate links, meaning we receive a commission if you decide to make a purchase through our links, but this is at no additional cost to you. Please read our disclosure and privacy statement for more info.
Some people have no idea what a typical schedule looks like for police officers. Others might know the logistics of it and are unsure if they are able to do it, whilst some think they know what those twelve-hour shifts entail, but may be a fair way off. Those that do understand it, know it takes a special person to maximise a police officers daily routine.
Police officers work unusual and often long hours. For some, dealing with these odd hours is easier than it is for others. Maintaining a healthy balance between work, exercise, friends and family can be difficult. With a little extra discipline though, it's not impossible.
Police Officer's Schedule Breakdown
Majority of law enforcement officers are slotted out to work a forty hour work week. These hours can, and usually do include working nights, holidays and weekends.
Getting held over for overtime is not out of the ordinary either. Because of the vital nature of police officer duties, shift work, unsocial hours and emergency call-outs are part of the job.
But it's not all doom and gloom. Here are some advantages

to working these hours and also a post we wrote about the pros and cons of an alternative schedule.

Shift Variations
Very few police agencies have their officers on eight hour shifts. For those that do however, they are working five days a week like the normal 9-5 working class does.
They most likely, however, do not have their weekend on a Saturday and Sunday and a lot probably work night shift where they go into work before sundown and leave work late into the night.
Other agencies function on a ten hour shift, sometimes with a "swing" shift. This means that there will be people working the night shift, people working an afternoon "swing" shift, and officers working a day shift. Each agency runs their hours a little differently, but this seems to be the norm for those on "tens". This does mean however that these police officers will work four days in a row and then get three days off.
Interested in learning more about the swing shift? Check out this post

we wrote all about this unique shift which may suit you perfectly!
The most common shift though is the twelve hour shift rotation.
With this, typically, there will just be a day and a night shift, also known as the "alpha" and a "bravo" shift. They will rotate in and out, with different squads coming in at different times.
An example might be day shift has three separate start times with three separate morning briefings at 5am, 6am and 7am. Night shift will follow suit with three briefings starting at 5pm, 6pm and 7pm.
The nice part about these twelve hour shifts is that one week, you might work three days with four days off, and the next week you will work four days with three days off. Plenty of time to space out and enjoy some rest at home!
Typical Police Officer's Sleep Schedule
Both day and night shifts impact your sleep schedule in different ways.
If you are on days, you may be starting at 5am, which means that depending on how long it takes for you to get ready in the morning and how far away you live, we know some who wake at 3:30 am to go to work. This calls for an early bedtime to get the recommended 7-9 hours. Especially considering you need all the sleep you can get to make it twelve hours for three or four days in a row.
On the flip side, nights impacts your sleep schedule from working against your circadian rhythm. On days that you work, you may not be jumping into bed until 8am or 9am, which means you will be sleeping until at least 4pm or 5pm to get the appropriate amount of hours.
If you're struggling with night shift, we can help. Here are some links to posts we wrote: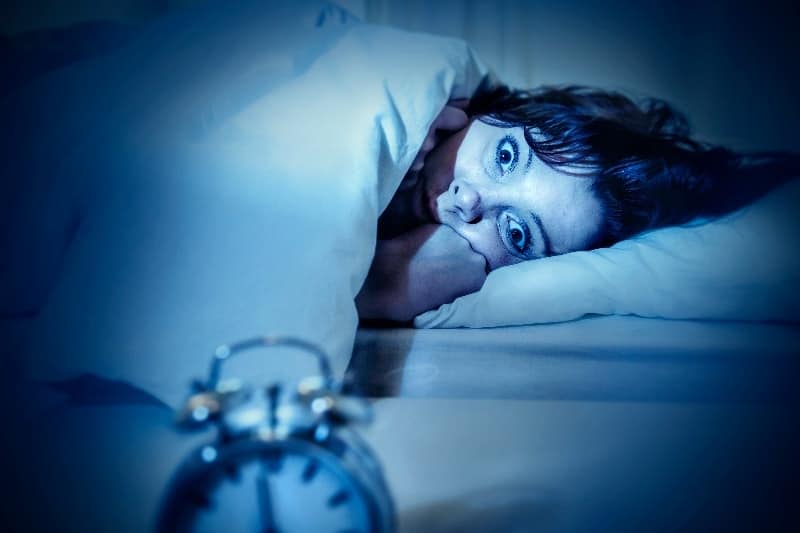 When is There Time to Keep up with Day-to-Day Life?
Keeping up with errands, doctors' appointments and day-to-day life can become very tricky, especially if you work 12 hours a day.
On day shift, you are working during the hours when errands and appointments can be tended to, sometimes until after those places of business are closed. This is where you must maximize your time off and take advantage of the time away from the office.
Night and swing shifts also pose the same challenges, however, you are available during the day for a period. This is a big positive and we see plenty of people really maximize this time before or after work. The key, however, is to make sure you look after yourself and don't get sick from poor sleeping habits.
Adjusting to a shift work schedule can be interesting. Find out how to not only adjust to your new schedule but how to really flourish. See How Do You Adapt to Shift Work? 7 Tips to Transition Quickly.
Holidays
Depending on your set scheduled days to work, you may end up working holidays.
If you stay on the same shift year after year, you will get those holidays off the next year around, or the year after that, depending on what day of the week holidays fall on each year.
This can be deemed a negative aspect of the job for some, but, usually officers do receive holiday pay. This is comparable to overtime or time and a half. So depending on how social you might be, the extra money could be a real positive.
Requesting Time Off as a Police Officer
Requesting time off as a newer, more junior officer can prove to be difficult. For majority of police departments, requesting time off requires your submission to go through an approval process up the chain of command, starting with your sergeant.
Days off are usually granted based on staffing for that particular day and seniority. So, if enough officers are scheduled to work and be present, you might be ok. However, there is a magic number of officers that must be staffed each day. So you might find it tough to get everything you seek early on, but know this does get better should you stick it out.
If the number of officers working on a particular day falls short due to officers calling in sick, the department will give out overtime to officers that want to work on their day off to fill in the gap. Maintaining ample staffing is paramount each and every day.
Related post: Female Police Officer Interview: True Insight Into The Force
Impact on Social Life
Let's briefly touch on your general social life. Keeping up with family and friends may become slightly difficult as you work strange and long hours.
You will typically be exhausted after working a twelve hour shift (let's not even mention being held overtime for a late call or arrest) and when you get home, you may find yourself just needing to chill without the social interaction.
However, make sure you communicate your situation with those closest to you so that they understand what you are going through. You'll be surprised how understanding they'll become and accommodating to scheduling catchups around when you can meet.
Be prepared to miss out on birthdays, St. Patrick's Day, Cinco de Mayo or days filled with activities. But get on the front foot and asked your closest to celebrate with you on a time that works for everyone. A party isn't a party without the people you want to have there!
Impact on Relationships
Your significant other may get a little miffed at times, especially if they are a traditional 9-5 worker. Loneliness might settle in with your spouse being home alone at night while their partner goes and works the night shift. However, we've got a great article here

which details how you can maximise your time apart if forced into this situation.
Again, accomodate each other and maximise the time you do have together. Treasure the moments just sitting on the couch, whilst enjoying each others company.
This can go a long way to having shift work not impact your relationship negatively.
This post might also be helpful too – How to Keep Your Relationship Alive When Working Opposite Shifts
---
If you're thinking about becoming a police officer, below is a video you may find helpful.
Summary: What Does a Police Officer's Schedule Look Like?
To wrap up, it is fair to say that for some, the schedule works. It's definitely not the worst schedule in the world, especially if you get a nice chunk of days off in between your working days.
The pay, gratification, other officers you work with and the job do outweigh the negative aspects of the randomness associated with scheduling.
It is important to remember that as you become a more seasoned officer and gain seniority within the department, you are more likely to get the exact shift that you want and that best suits your life. You might be forced to work that dreaded shift for six months, a year, or a few years, but be sure to stick it out.
In the end, a police officer's schedule may be tough, but those we speak with feel blessed to serve their city and community each and every day. The smile that bring to their face, goes beyond missing the odd day socializing.
Before you go, if you want some guidance on staying in shape whilst in the force – this blog will help!
Cheers,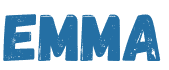 Disclosure: This page may contain affiliate links, meaning we receive a commission if you decide to make a purchase through our links, but this is at no additional cost to you. Please read our disclosure and privacy statement for more info.
Recent Posts