Disclosure: This page may contain affiliate links, meaning we receive a commission if you decide to make a purchase through our links, but this is at no additional cost to you. Please read our disclosure and privacy statement for more info.
How long is it taking you to fall asleep? What strategies do you use to fall into a deep, blissful sleepy state? Though the thought of small electric shocks may not sound comforting let alone effective, you may be surprised. Here we review the BonoSleep by BonoWellness device. I originally saw this on TikTok and have been interested in its effectiveness and whether it would be the perfect aid for shift workers. I have been trialing this product for about 3 weeks now and wanted to provide my honest opinion. Enjoy.
Positives – BonoSleep by BonoWellness
Compact and light
Multiple colors available
Shipping is free within the USA and international shipping is available
Drug-free sleeping aid
100% risk-free 30-day trial (from online reviews, the return process is easy)
Able to pay in 4 installments if using PayPal
The device will turn off after 20 minutes
Negatives – BonoSleep by BonoWellness
Can't see the amount of battery charge remaining
Delay in setting change
Potential to induce anxiety
Noisy buttons when pushed
Not safe for everyone
Use "THEOTHERSHIFT" for 10% off your order
Prefer a video review? Check it out below.
Why I Use The BonoSleep Device
The simple answer for me is this…. it helps me sleep and I wake up refreshed.
Most of the time I am able to fall asleep without a problem, but it's waking in the middle of the night (and day when on night shift) which is the issue. After I've been to the bathroom and repositioned myself, I sometimes struggle to fall back asleep. This is when I use the BonoSleep – with a solid success rate.
I am falling back to sleep in about 10-15 minutes. This is based on my own approximate timing and reports from Daniel, my husband.
A key reason why it really helps me is thought distraction. I force myself to concentrate on the shocks instead of the random thoughts in my head and before I know it, I've drifted off. During this middle-of-the-night period, it doesn't always put me right to sleep, but it definitely relaxes me again.
To be honest, I don't use it every day as I haven't needed to but it's reassuring knowing I have it there ready to go if I need it. I have read some reviews from others that simply knowing the device is close by has a very calming effect.
Drug-Free Sleep Aid
We have spoken on our YouTube Channel and in this blog about Melatonin and other drugs such as magnesium and their effect on sleep. Though I still think these have a place for shift workers, the BonoSleep is a drug-free alternative that only needs to be purchased once and doesn't appear to have any side effects.
For shift workers forever feeding themselves with energy drinks and other substances to stay awake and also to sleep on demand, this device is a welcomed change.
If you're used to taking melatonin or another sleep aid, give this a good trial WITHOUT the meds. Give it a solid two weeks before you make up your mind on if it's for you.
My Initial Thoughts About The BonoSleep Device
It was bizarre. I'm not sure what I was expecting (maybe a soft vibrating feeling?) but this wasn't it. It feels like small electric shocks, which I wouldn't say were comforting. I needed to focus all my concentration on the shocks for them to actually calm me down and help me relax rather than making the symptoms worse.
When you pull the device out of the packet for the first time, don't be put off but the electric shock feeling. Sit down, breathe, and concentrate. This device takes time to get used to but it's worth persisting.
I actually enjoy the sensation now.
As mentioned, I originally saw this device on TikTok and to be honest, I was skeptical. However, I channeled my inner nurse and did some research about Electrotherapy and knew there was science behind it.
Electrotherapy and heat function
The BonoSleep uses something called Electrotherapy Stimulation. It sends small micro-current waves through your hand to the brain telling your nervous system to relax. It stimulates neurotransmitters in the cerebral cortex to regulate mood and thus promote sleep.
The BonoSleep also utilizes a heating function too. According to the BonoSleep website, science has proven that heating the extremities (hands or feet) improves sleep quality, shortens the time to fall asleep, and reduces awakenings during sleep due to the body's thermoregulatory response³.
BonoSleep Device For Anxiety And Restless
I don't suffer from panic attacks or have anxiety, however, I have read this device is incredibly comforting for those who do. I did read about a person who carries it in their bag daily. They use it whenever they are feeling anxious out in public or even at work and it takes them to a calm place.
Users with anxiety report that the distraction of the shocks is what saves a panic attack from progressing.
Similar results were reported from those with restless legs syndrome (RLS). Though I can't speak for them as I don't have RLS, I did read a few reports about this and thought it may help somebody going through the same discomfort.
How long did it take to work?
It took about 10 days for me to find a rhythm. I have read that some users noticed a difference on night one, but I didn't. It seems it took me a while to make the connection between sleep and the shocks.
This was the same as when we used blue light blocking glasses for the first time too. But now we wouldn't sleep without our Swannies!
You don't need to hold onto it the whole night
The BonoSleep device will automatically switch off after 20 minutes as you should be asleep by this point! I did wake myself up a few times when it dropped on the floor so I recommend either wearing the wrist strap or putting a towel on the floor to soften the noise on impact.
The BonoSleep doesn't hurt either
Though you do feel tiny electric shocks, they are not painful. If you're finding it unpleasant, decrease the intensity.
Use "THEOTHERSHIFT" for 10% off your order
How I Use The BonoSleep By BonoWellness Sleep Device
Place a towel or pillow on the floor
This is so I don't wake myself up if I drop it as I'm falling asleep or during the night
Place it in my left hand, turn it on and concentrate
In my short time with this product (I have had it for around 1 month) I am using it mostly in the middle of the night when I wake. I place it in my left palm as it feels most natural, though I am right-handed, and turn the device on with my middle finger.
I make sure the two silver plates on the back are touching the skin of my palm simultaneously. In the beginning, I did have to move it around in my palm until I found a comfortable spot. You'll find that you'll experience different sensitivities depending on where you place the device.
I concentrate hard on the shocks then I seem to simply zone out and feel calm within a few minutes.
The device has four different intensities, though I find that setting 2 is my "happy place".
The small manual (the white one) states:
Place it in your right hand if you're feeling emotionally depressed or nervous, to boost your morale
Place it in your left hand if you want to divert emotions or if you want to sleep and suffer from insomnia
Think; right side (emotions, consciousness and artistry), left side (logic, thinking, language, reading and writing)
Charge
On a full charge, which takes around 2 hours, you will be able to enjoy about 30 nights as it switches off after a 20 minutes cycle.
What You Receive With The BonoSleep By BonoWellness Sleep Device
Quality packaging
BonoSleep device
USB charging cable
Instruction page
One-page manual (which you can view here)
BonoSleep By BonoWellness – Room For Improvement
Sound
In terms of sound, it doesn't vibrate or make any noise. For the most part, Dan doesn't even realize I'm using it. However, a small issue is the button is a bit noisy when pushed. If these were made from rubber or something softer it wouldn't make that "click." Not a huge deal but it did annoy my husband, particularly in the beginning when I was working out the right setting for me.
Not Safe for Everyone
It's no surprise, it's not safe for everyone. This includes;
Pregnant women
Those who suffer from seizures, heart issues, or have an implantable device such as a permanent pacemaker
Children under 6 years of age since their tiny hands and sensitive skin may not enjoy the sensation.
According to some reviews, it also irritated arthritis in the hand.
To find out if it's safe for you, review the FAQs here.
Delay in setting change
For those who consider themselves inpatient, after changing the setting you need to wait around 10 seconds in order for pulse strength to change.
Light
The power light does eliminate when in use. This was not a problem for me but I read it was distracting for some users. As per the instruction sheet, if you use a small non-transparent sticker on it, it helps.
Protection case
It would be nice if it came in a case of some sort as it can easily get lost in my bedside draw. However, I noticed on their website they do sell a protective case that looks pretty nifty. I don't own this hence why I can't supply a photo but you can check it out here.
Use "THEOTHERSHIFT" for 10% off your order
I hope you enjoyed this review. Any questions, please ask them in the comments below or send us an email at info@theothershift.com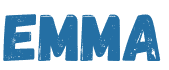 Disclosure: This page may contain affiliate links, meaning we receive a commission if you decide to make a purchase through our links, but this is at no additional cost to you. Please read our disclosure and privacy statement for more info.
Recent Content