Disclosure: This page may contain affiliate links, meaning we receive a commission if you decide to make a purchase through our links, but this is at no additional cost to you. Please read our disclosure and privacy statement for more info.
As a shift worker, are you able to maintain a relatively consistent fitness regimen or is it a constant battle to find the motivation to work up a sweat?
Staying fit as a shift worker involves focusing on three main areas, intermittent workouts, healthy eating and making sure you get enough sleep. Doing this will aid in the negative impacts of shift work and go a long way to ensuring a healthy body and mind when working at different times of the day.
Shift work is defined as operating outside the standard working hours and many businesses use this model to provide services around the clock. According to the Bureau of Labor Statistics, 4% of all employees work during the night shift meaning we typically start anywhere between 10:00 PM to 12:00 AM and end around 6:00 AM to 8:00 AM.
This schedule may seem difficult to adapt to, but there are ways to prepare your body for these shifts. This can range from tapering your sleep to taking naps in the afternoon. In between working odd hours, getting enough rest, and taking time for themselves, many night shift workers tend to lose focus on their physical health.
As health website SymptomFind highlights in its wellness guides, increasing demands at work – such as restructuring your day to accommodate a night shift – can lead to less time for physical activities. The website mentions how this may lead to an increased risk of hypertension, heart disease, obesity, gallstones, diabetes, mental health issues, and even certain types of cancer. That being said, it's essential for shift workers to maintain their health.
Here are some tips on how you can stay fit on a night shift schedule:
1. Intermittent Workouts
You'd probably agree that the more shifts and overtime we complete, the less likely we are to find the time for vigorous exercise. Yes, this is the harder form of exercise which makes it difficult to talk due to being out of breath.
This might be caused by a lack of time or energy to do a full workout. To address this, why not try intermittent workouts? This form of exercise is different activities broken up into small segments performed at different points in the day.

You can exercise for half an hour twice a day, or even 15 minutes four times a day.
Amy Eisinger lists different cardio workouts you can do within short periods of time, such as squat thrusts, planks, and hip dips. This is a great way for those who want to be able to be physically active amid a busy schedule.
Here are another few ways to incorporate intermittent workouts into your shift work lifestyle;
Go for a short walk in the morning 15-20 minutes, followed by 10 minutes of skipping in the afternoon
Whilst watching a movie or TV show, lay your yoga mat on the floor and challenge yourself to complete 50 sit-ups and 20 push-ups throughout the duration of the movie
Undertake an "abs challenge" for 30 days
Hold a plank every day. Adding 5-10 seconds every few days to increase your strength
Take the stairs at work instead of the escalator
Whilst waiting for the kettle to boil or the microwave to "ding" complete a set of squats
Before you jump into bed, lay your activewear out on the floor/chair by the door, forcing yourself to be reminded of exercise when you first open your eyes
Buy a second-hand exercise bike and place it in front of the TV. Watch a show or connect your PlayStation (see Dan below in our lounge room!)
Just make sure to not push your body too much, as exhaustion can lead to worse problems than what you're trying to alleviate.
Bodybuilding tips for night shift workers – this post is for you.
2. Eat Healthily
If you eat badly, working out and getting fit will feel sluggish and hard – that's if you even get to the working stage!
Part of being healthy is eating food that is good for you and is packed with nutrients. This can be difficult for those working the night shift because the schedule offers limited options for food. Some may also not have the time to prepare their own meals before going to work. Let's be real here, 24-hour takeout options rarely have the health of their customers at the forefront of business operations.
However, there are some ways you can eat healthy without taking too much of your time, like meal prepping. This means you prepare several meals in advance which you can store, so you can just heat your food before eating. You can prepare meals on your days off, so it won't take up any extra time during workdays. This way, you can save on time, and money, and be able to eat healthy food.
Below are a few related posts about meal planning;
Here are another few key thought's when eating healthy as a shift worker;
If you buy junk food, you will eat it. So be strict about what's going into your shopping cart
To avoid dehydration, try eating water-dense fruits such as watermelon, cucumber, strawberries, Cantaloupe, and oranges (source)
Buy a drink bottle you love, which doesn't leak when thrown roughly into your bag, and leave it in plain sight as a reminder to drink more.
Nibble on easily digestable meals overnight like soups, broths and smoothies
Avoid alcohol regularly after night shift, before jumping into bed. This video explains more
Make your own protein balls. These are so delicious and can keep you full for hours, but they can be expensive. This video shows you how to make them.
Eat less meat. We try to have a few meat-free meals a week and we are loving it. We are saving money on meat and are not suffering the reflex and stomach upsets often accompanying eating meat.
Stop resisting sleep and just go to bed. Watch this video I published for more info.
Try SuperGreen TONIK. Our favorite green juice power we would honestly struggle to live without.
Eat when you're hungry, not because the clock tells you to. We have a popular post on intermittent fasting which is worth checking out if this sounds interesting.
[VIDEO] – Do you get all sorts of savings at night? This video below will help explain why.
3. Get Enough Sleep
This might seem inconsequential to your physical fitness but getting enough sleep can affect many things in your life, most of all your overall well-being.
People who are rested can have more motivation and energy to engage in other activities. It's recommended that you get yourself at least 7-9 hours of sleep each day – any less and your body just doesn't find itself enough time to recover.
If you do get enough sleep, you will have the energy to take care of yourself better. With enough stored energy, you'll also be able to perform better in your workouts.

Night shift workers can make changes in their routine to accommodate the new lifestyle they are going into. To make it easier to sleep during the day, you can invest in blackout curtains to create a soothing and familiar sleeping atmosphere. We've prepared another article that gives you everything you need to know when transitioning your bedroom into the ultimate sleep cave – check it out here.
Related post: Is Sleeping During the Day Instead of Night a Bad Thing?
If you're looking for a few great sleep aids to get the ball rolling, we recommend the super comfortable Manta sleep mask which I am wearing below, and also the blue light blocking glasses from Swanwick Sleep which Dan is wearing below.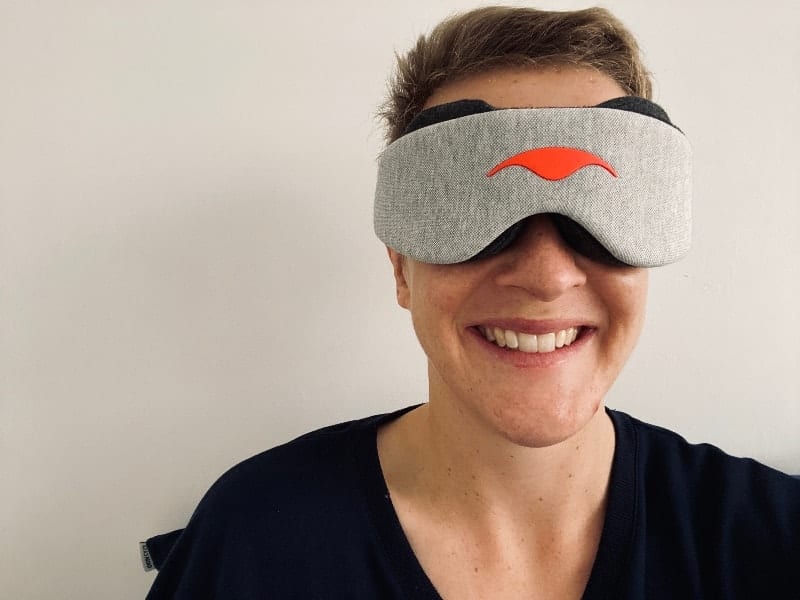 Keep Reading and Watching;
In summary, as fellow shift workers, we know that staying physically fit may be difficult to do if you are working random hours. But making small changes to your life can make a world of difference.
You are here because you want some help and by starting small and focusing on the above 3 areas, it will go a long way to enhancing how you currently feel and making the dreaded night work hours seem tolerable and potentially enjoyed.
Keep up the great work and we thank you for your shift work service to your business and the overall community!
Cheers,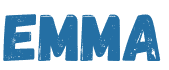 Disclosure: This page may contain affiliate links, meaning we receive a commission if you decide to make a purchase through our links, but this is at no additional cost to you. Please read our disclosure and privacy statement for more info.
Recent Posts