Disclosure: This page may contain affiliate links, meaning we receive a commission if you decide to make a purchase through our links, but this is at no additional cost to you. Please read our disclosure and privacy statement for more info.
Choosing between whether to become a veterinarian or a doctor can be vexing. While they are similar in scope of knowledge, they are vastly different in terms of time consumed and money spent.
Though the length of study time is often longer for doctors, becoming a veterinarian could be deemed harder than becoming a doctor. This is due to excessive tuition costs and difficulty getting into a veterinarian training school due to the limited number of places available.
But, before you flip a coin to help you pick between lengthy Medical Degree Road and expensive Veterinarian Avenue, let's examine both career paths in more detail. You may find something about one in particular that's more suited to your personal journey.
Education Component
When it comes to careers that require oodles of schooling, veterinarians and doctors are high on that list. At the heart of both careers lies a passion for any one of the branches on the tree of life sciences.
anatomy
animal sciences
biology
chemistry
marine biology
microbiology
physics
physiology
zoology
In addition to having a knack for science, you'll need a healthy dose of math, a strong grasp of language arts, and a comfortable familiarity with psychology and humanities.
When choosing a college for your undergraduate degree, select a school that has a highly rated school of science. In particular, look for a school known for its physical and biological science departments. Be sure to review the course listings of each school you're considering to ensure it meets the prerequisites for veterinary school or medical school.
The following table is an example of courses you'll need to complete during your bachelor of science degree program in order to be accepted into a graduate school.
Vet School Prerequisites
Med School Prerequisites
8 semesters Biology
4 semesters Microbiology
3 semesters Genetics
8 semesters Chemistry
8 semesters Organic Chemistry 3 semesters Biochemistry
8 semesters Physics
3 semesters Statistics
6 semesters English
15 semesters Humanities
2 semesters Biology
2 semesters Physics
2 semesters Chemistry
1 semester Organic Chemistry 1 semester Biochemistry
2 semesters English
2 semesters Humanities
*Data taken from University of Florida and University of Miami
It is important to remember that even with the best grades at the highest-rated university, getting into veterinary school is significantly more difficult to achieve than it is to get accepted into medical school.
This is because there are many more medical schools around the world than there are veterinarian schools.
For comparison's sake, take a look at the number of medical schools and veterinary schools available in the United States and Australia.
Another factor to consider when choosing between medical school and veterinary school is acceptance rates. During admissions for the 2022-2023 school year, 42% of medical school students were accepted while only 11% of veterinary school students got into a graduate program.
That's why it is imperative to thoroughly research the graduate school requirements and admissions procedures of the university you wish to attend, especially if your heart's set on becoming a vet.
| | | |
| --- | --- | --- |
| | Med Schools | Vet Schools |
| USA | 155 | 33 |
| Australia | 21 | 7 |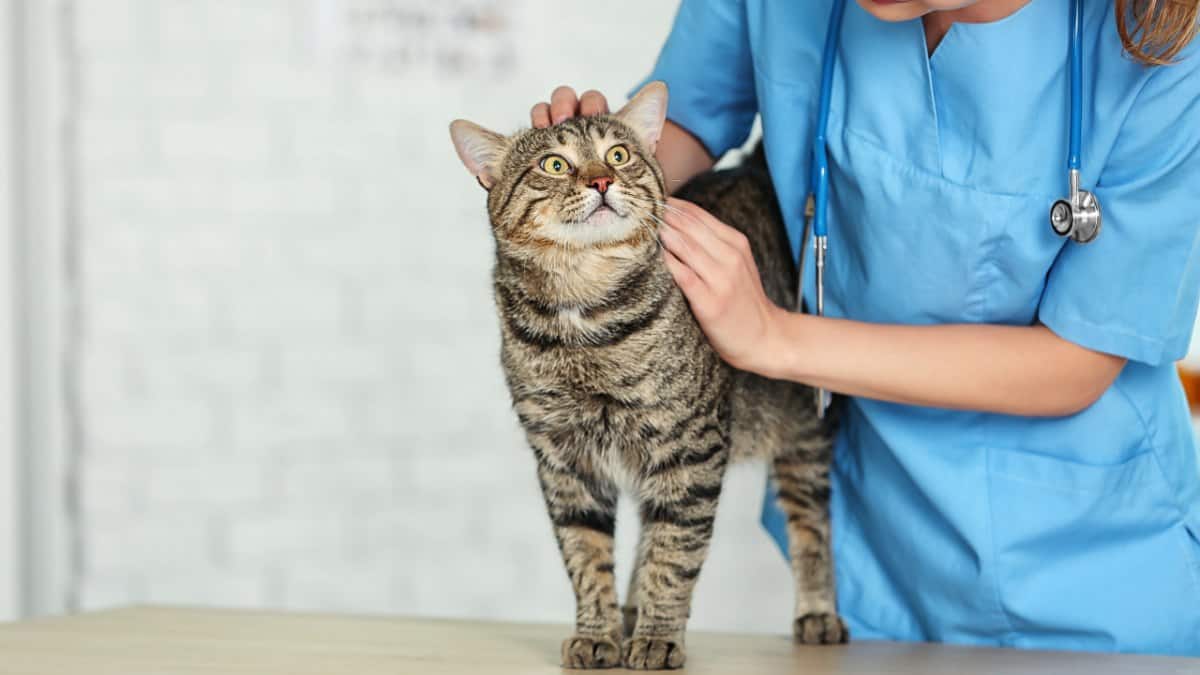 Time and Money Component
Since veterinary and medical school are such similar fields of study, your decision on which one to choose may come down to time and money. Let's take a quick look at how long it takes to become a veterinarian versus time spent becoming a doctor. Then we can see how much each will cost.
Time
Both medical school and veterinary school require you to obtain a bachelor of science degree from an accredited 4-year degree program. Depending on your situation, you should expect it to take between 2-4 years to obtain your undergraduate degree. Many high schools now offer students the opportunity to earn college credit to get a jump start on fulfilling those undergraduate degree requirements.
It is during the second phase of your schooling that things begin to look a little different in form. For the first two years, both med students and vet students spend time in lectures and labs. Then after that med students begin 2 years of clinical rotations where they receive supervised training in a real-world setting. Meanwhile, vet students continue learning in the lecture halls and labs.
At the four-year mark, vet school students are ready to work on their own or can opt for more training similar to medical school clinicals. On the other hand, medical doctors enter a 3-7 year period referred to as a residency where they work and some train to become a specific type of doctor like pediatrician or surgeon.
Veterinarian
Doctor
4 years undergrad degree 4 years of grad course work & lab optional clinicals Total – 8 years
4 years undergrad degree 2 years of grad course work & lab
2 years of clinicals 3-7 years of residency Total – 11- 15 years
If you're studying right now for either profession and need to work rotating and night shifts at the same time to make ends meets, this article titled, Balance School and Night Shift: A Savvy Guide for Students will act as a helpful guide for you.
Money
Calculating how much money you'll need to pursue a career in medicine might be frightening but a necessary step in the planning process. In 2023, undergrad students paid an average of $10,000 per year. For medical school, the average cost of yearly tuition ranged between $52,000 and $64,000 while veterinary school averaged somewhere between $78,500 and $160,000 per year.
Based on these numbers, you can expect to pay a minimum of $40,000 on your undergraduate degree tuition. This of course doesn't take into account room and board, textbooks, or other school related expenses. It also doesn't factor in things such as scholarships, grants, and work programs that can help pay for tuition and other expenses.
As for medical school and veterinary school, your four years of education will cost anywhere from $200,000 for all four years all the way up to $200,000 per year or more depending on the school and the program. Add to that your living expenses and you begin to understand why parents start saving for kid's college funds before they're even born!
Personality and Temperament Components
Above all else, you need to have the right personality and temperament for working in the medical field. As a doctor, you must be able to communicate with your patients and their caregivers as well as direct staff, often while making quick decisions. As a veterinarian, you have to be able to interpret animal behaviors and rely on the knowledge of the owner to diagnose the situation.
Veterinarians and doctors both require a certain level of calm in high-stress situations to keep everyone safe. Being able to suppress your feelings of frustration or anger are especially crucial in the medical fields where you may be dealing with unpredictable patients.
When it comes to being injured on the job, veterinarians are at a greater risk than doctors, especially when working with larger animals like horses, cattle, or exotic animals. Doctors, on the other hand, have a greater risk of being sued by their patients on claims of malpractice that caused injury to the patient. In both cases, a hefty insurance policy will be needed to keep you out of bankruptcy court.
Personality and temperament also affect your ability to get along with co-workers and staff. Having a leadership role in your clinic or hospital requires organization skills and great communication skills. In addition, two essential traits both veterinarians and doctors should possess are empathy and compassion.
Be aware, however, the medical profession leads to a higher rate of suicide than the general population. Recent studies have indicated that veterinarians are twice as likely to commit suicide than doctors or dentists. Some of the factors associated with being a veterinarian that increases the risk of suicide include:
loneliness from working in a solitary profession
lack of assistance from other professionals due to limited access of availability
emotional stress caused from committing mistakes on the job from lack of
supervision or not enough training
long hours and emotionally exhausting situations such as putting down
someone's beloved pet
The below podcast is from our friend Audra Starky, The Healthy Shift Worker who recorded a podcast with Dr Nadine Hamilton, a psychologist, author and leading authority in veterinary wellbeing based on the Gold Coast. It's a really interesting chat about coping with stress and burnout as a veterinarian and why there's such a high incidence of burnout and suicide in the veterinarian industry.
For the young/new doctors reading this and are in need of some personal TLC, this article is all about self care for you in particular. Taking into consideration your time restraints and work stressors.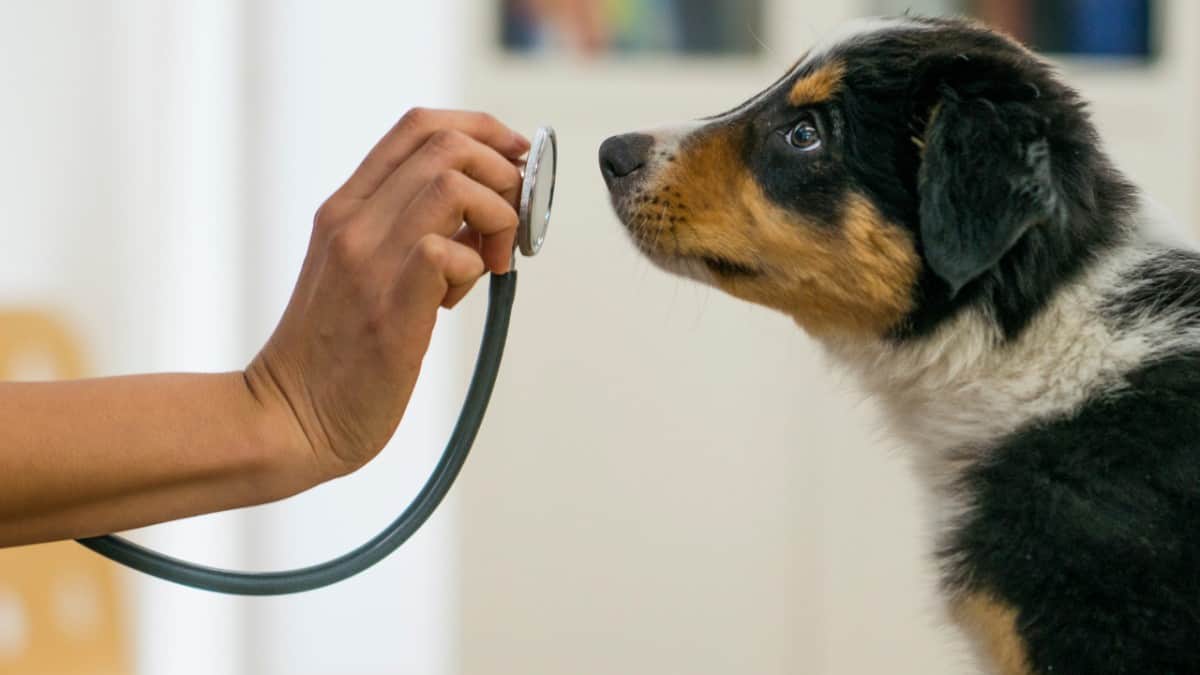 Employment Opportunities
According to the US Bureau of Labor Statistics veterinarian job availability has been on the rise with an expectancy of a 19% increase to 103,100 jobs by 2031. For doctors, employment availability only anticipates a 3% growth rate of less than 24,000 jobs per year.
But don't let those low numbers concern you too greatly if your mind is set on becoming a doctor. According to the Association of American Medical Colleges, the United States is predicted to have a severe shortage of physicians across all specialties by 2034. They say various factors contributing to this shortage include, doctors retiring, longer life expectancy, and more people having multiple health issues at the same time.
Related post – Leaving Your Job After Burnout: What Comes Next?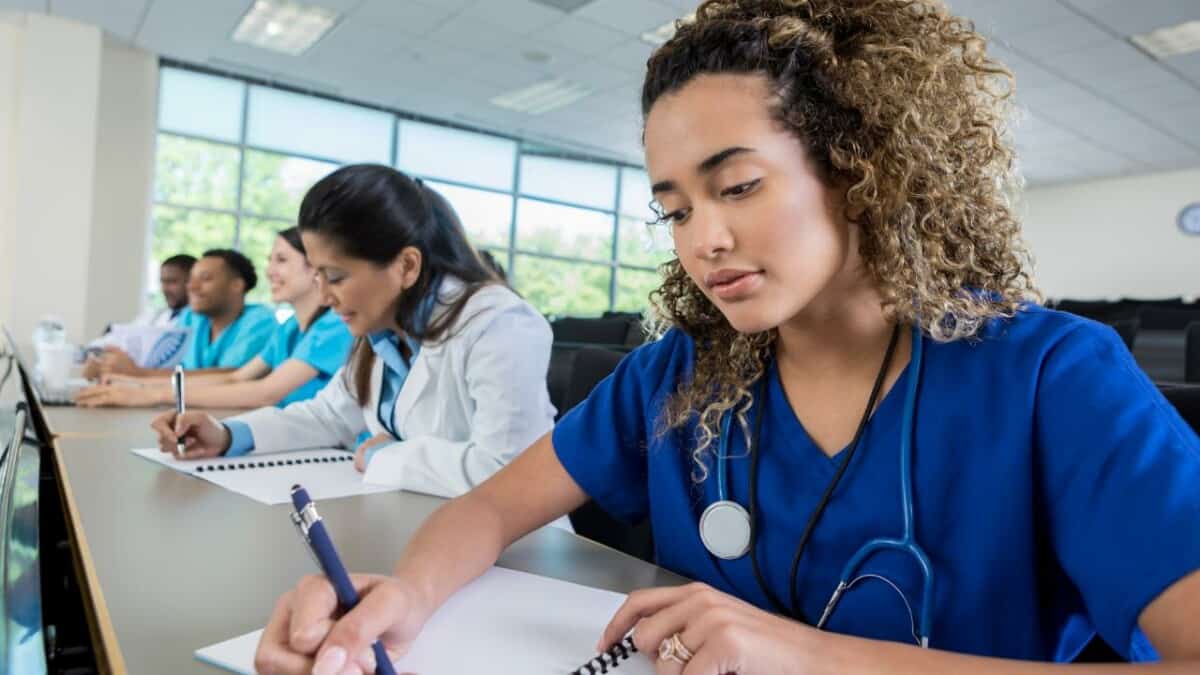 The choice to become a veterinarian or a doctor is not a decision you make on a whim or a dare. Both of these arduous career paths require an exorbitant amount of dedication to learning very complex sciences. Each requires you to perform at your best every step of the way even when feeling your worst.
While it is more challenging to get through the final stages of becoming a veterinarian than a doctor, both careers are filled with passion for life and the heartbreak of death. If you plan out your medical career journey with clear direction and a solid foundation, whichever path you choose will be easier to navigate safely toward success.
Next, whether you're interested in medicine for humans or animals, pets are the one thing that can make work and study a lot more fun! Here are best animals for shift workers that don't crave your attention. Click the link and take a look next.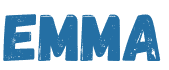 Disclosure: This page may contain affiliate links, meaning we receive a commission if you decide to make a purchase through our links, but this is at no additional cost to you. Please read our disclosure and privacy statement for more info.
Recent Posts