Disclosure: This page may contain affiliate links, meaning we receive a commission if you decide to make a purchase through our links, but this is at no additional cost to you. Please read our disclosure and privacy statement for more info.
I know what you're thinking, "why would someone willingly work a Christmas night?" It's a great question really. While I know you'd rather be at home and spending time with your closest loved ones, there are some pretty great reasons why working Christmas night isn't so bad!
Working during Christmas has many benefits: extra pay, slow nights, and extra recognition just to name a few. Just because you work Christmas night doesn't necessarily mean missing out on all of the Holiday festivities either. There are several ways to still enjoy yourself and get your work done all at the same time.
Now as we know, Christmas Day doesn't mean the world stops spinning. There are just some jobs that require staffing twenty-four hours a day, seven days a week, and three hundred and sixty-five days out of the year. So, someone has to work it. Why not you?
While working Christmas night isn't ideal for most, chances are you'll greatly benefit from it. Nothing shows how dedicated an employee you are, more than working the night of Christmas. Nobody ever wants it, so it'll really show how much love you have for the job, or how much you love the perks that come with that shift. Can someone say a candidate for future promotion?
Anyhow, here are our 9 reasons why working Christmas night might actually be a positive thing for you. Enjoy and we thank you for saying yes to this shift (and if you haven't pulled the trigger yet, we hope our article spurs you over the line).
1. Extra Pay
Let's start this article off strong – extra money. There are very few organizations that don't offer some type of additional compensation for those who agree to or who are scheduled to work during a major holiday. Maybe they pay you time and a half or maybe they pay you an extra eight hours of pay in addition to your regular salary.
Make sure that you are fully aware of any extra compensation that you may receive and it hits your bank account. Check all your pre-hire paperwork. If they offer employees extra money while working a holiday – that's where it will be. Most organizations are fully aware that most people are not too keen on working during a holiday, therefore they use holiday pay as an incentive to get more people to consider working on that day.
Related post: Is The Night Shift Differential Worth It?
2. Less Traffic
Less traffic – music to my ears. Traffic is one of the worst parts of having to go to work. It's truly awful – especially if you live in a city that is heavily congested.
Working Christmas means less people out on the roadway, especially at the times you are travelling for your shift. Most people are hulled away inside of their home spending time with their family. This means you get to enjoy your drive to work and not have to worry about someone in the fast lane going fifteen miles below the speed limit.
It also means you may be able to leave your home for work a tad bit later than you generally would. Check out your Google Map or MapQuest before heading out and see how the roads are doing traffic-wise. This could mean spending about five to ten minutes more at home, or celebrating with your people before actually heading in to work!
Related post – How to Stop Falling Asleep While Driving After Night Shift​
3. Pat on the Back
A job well done from your employer, if that means anything to you. They know that you don't want to be there but you muster up all your willpower to get in there and knock the job out for the night. Most people are not willing to do that. So, chances are they're going to remember you working the holiday that nobody else wanted.
Basically, you're taking one for the team. So, you know whose name is more than likely to come up first when it comes time for a reward? Yours! Who is going to get the thanks and praise for working Christmas? You!
It may seem like your hard work and sacrifices are going unnoticed, but I can assure you, even if they're not saying it – they see what you're doing. Now, that's not necessarily the case for all employers as some employers have little care about their employees. So don't find yourself going the extra mile too often for those who aren't willing to do the same for you.
4. Personal Satisfaction
Suppose you are a people pleaser, this one is for you! Christmas is a time to give back. Giving back doesn't always necessarily mean purchasing someone a gift and giving it to them. It can also be an act of service. If helping others genuinely makes you feel better about yourself, working Christmas may be for you.
If you don't have kids, agreeing to work for your coworkers that do have kids would help them tremendously. You're helping your employer by agreeing to work a shift that nobody else typically wants to work. You're helping your clients and customers by simply doing your job.
Being there for those who need you during Christmas is the perfect way to give back. It gives you a chance to truly make a difference in someone's day.
5. Slow Night – Maybe
This one all just depends on what field you work in. Christmas night is one that people typically spend indoors with their closest. So, chances are that you're probably not going to have to deal with many. This could call for a pretty uneventful night for you. Most workplaces do not get very slow nights on a regular day, so Christmas night could be a great change of pace. Make more money while you do significantly less than you would do on any other day.
However, this may not be the case if you're a nurse, police officer, firefighter, paramedic, or a 911 dispatcher. While people do tend to stay indoors – things can get a little bonkers inside those homes. So, to you we say – good luck!
6. No Admin
You know as well as I do – nobody in administration is working on Christmas. That's a good thing if this is your industry or you're not thrilled about that department. Even working nights means the occasional dealings with the higher-ups. They are always paying attention and will typically drop in unannounced. Working Christmas nights means there is a very slim chance of anyone from admin showing their face anywhere near that building!
We all know that the air can feel tenser with the administration staff present. When you work Christmas, it gives you a chance to really just enjoy a relaxed work night. I'm sure those come few and far in between. When they come in the next day and realize the entire building didn't go to hell in a handbasket while they were away spending time with their families – they'll be grateful.
7. The Best Excuse
We've all been there – "I'm sorry, I can't. I have to work." Christmas is a great time to spend time with those you love but it also forces you to spend time with those you'd rather not. So, working Christmas is a great excuse to skip the festivities altogether.
However, if you do want to attend at least one or two get-togethers – plan to go to those that are scheduled for the afternoon. This gives you time to sleep through the morning, spend time with your loved ones during the afternoon, and get your money throughout the night!
8. Holiday Food
One of the best parts of Christmas is the food! Just because you are stuck at work does not mean you have to skip out on all of your favorite Christmas traditions.
My advice is to swing by your family get-together to say hello and grab a plate while you're at it. That way you can still enjoy a good meal while you're on the clock!
You can also get with those that are working with you that night and decide to each bring a Christmas dish. That way everyone can get in on the festivities. It also gives you an excuse to come together and celebrate with your coworkers over a meal. We all love to eat and be merry!
Related post – How to Stop Holiday Weight Gain from Snowballing
9. Positive Work Environment
You know that coworker that is typically a grouch throughout every shift? Chances are – that won't be the case the night of Christmas. Christmas is a time when people are generally in a good mood.
For one day, people let go of the stress and anguish of the world they are living in and just enjoy the moment. This gives you a chance to see your coworkers in a different light. You get to see a different side of them – a more jovial side. This makes your night go by so much easier and you may even have a little fun with them along the way!
VIDEO – If you need a reminder about the other night shift perks – check out our video below.
You see – working Christmas does not necessarily have to be a negative thing. So, if you find yourself having to work the holiday season, try to remember the positives that can come from it. It's Christmas time. The evening is meant to be jovial and inviting, you shouldn't dread having to go to work. If you are one of the few who get paid holidays off – consider yourself lucky. A huge thank you to those who are constantly sacrificing their time with their families in order to work the holidays. Your work isn't going unnoticed. We see you, we appreciate you!
Most of all, find a way to enjoy yourself. Let all of your worries leave you for the evening and enjoy the company of those around you. Remember that your coworkers are missing Christmas with their families too. Let that be something you bond over!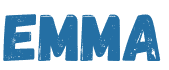 Disclosure: This page may contain affiliate links, meaning we receive a commission if you decide to make a purchase through our links, but this is at no additional cost to you. Please read our disclosure and privacy statement for more info.
Recent Posts