Disclosure: This page may contain affiliate links, meaning we receive a commission if you decide to make a purchase through our links, but this is at no additional cost to you. Please read our disclosure and privacy statement for more info.
As a shift worker, how do you keep track of your roster, wages and bustling social life? Are you "old school" and rely on a paper diary or are you "up with it" and use apps to keep yourself organized? Mobile phone apps not only allow us to easily track our shifts but they also give us unlimited access to information that boosts or simply maintains a normal lifestyle, in often nontraditional circumstances.
​This post explores the most helpful apps for the modern shift worker you must download today!
​Calendar Apps
The number of calendar apps found in the app store for both Apple and Android devices is outrageous, making the choice often difficult but well worth the time investment.
Some apps allow you to track your pay and hours whilst others focus on communication and swapping shifts between colleagues. Below we present a few popular calendar apps you need to try – most of which are free.
My Shift Planner
As an Emergency Registered Nurse, this is my go-to calendar app. It's incredibly comprehensive, it syncs with Google Calendar and there is personalization available like selecting payday and public holidays.
And best of all – it's free. I should mention there are certain features that are premium and can only be accessed when paid for but this app is very usable even on the free version. Click here to read more.
​Shift Worker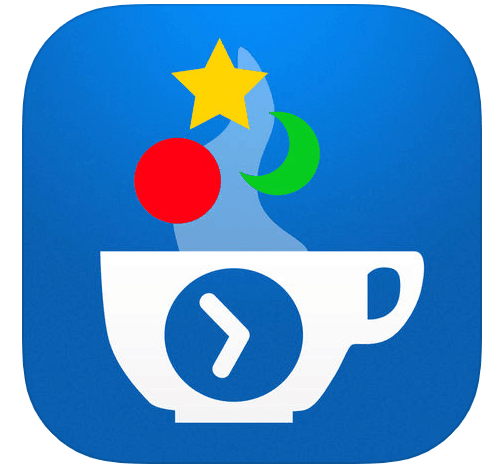 This app allows you to choose from visually pleasing, easily identifiable icons such as a sun or a moon, you're also able to fill in future dates automatically, send your shifts to others via email, MMS, Twitter or Facebook and easily add notes to any selected day.
You can also select alternative weeks to keep track of when you can expect to receive your wage. In our Emergency Room, this is one very popular app!
PayDay
We all want to make sure we are getting the wage we deserve for the time worked right? But would you really know if it was just a little off? Shift workers often receive different wages based on varying shifts worked and it can be difficult to keep track.
The PayDay App makes this process easy.
This is a visually pleasing app that is easy to navigate. It accurately tracks hourly earnings, overtime and unpaid breaks to give you an expected amount on your payslip.
I forgot to mention it's a calendar app too!
If you need your payroll report for whatever reason this can be easily exported in CSV format.
Need more choice? Check out the 10 Best Shift Work Calendar Apps to Stop You Missing Out, which is another post we wrote giving you many options.
---
Health and Wellness Apps
If I'm not paying attention, my health as a shift worker can easily slip into a dark place. During these times I often don't make the effort to exercise and my food choice is less than ideal.
The apps listed below can help motivate shift workers to start prioritizing their own health and start creating healthy habits.
Headspace
According to their website, "Headspace is meditation made simple. We'll teach you the life-changing skills of meditation and mindfulness in just a few minutes a day."
Who knows, you might start feeling less stressed and be able to sleep better? Click here to find out more.
Talking about sleep, if you need a little help in this department, here are some night shift essentials to help you get the recommended level of zzz's.
Insight Timer
A expansive, free library of guided meditation right at your fingertips. Excellent for new comers to experienced "chilled out" individuals.
Sleep Score
We have spoken previously on just how important sleep is for us as shift workers. The constant messing around with our circadian rhythm makes it very difficult for our bodies to adjust.
Sleep Score allows you to track and measure your breathing rate and body movement through using your smartphone microphone and speaker.
This app is definitely worth checking out if you want peace of mind in knowing your sleep patterns. Click here to find out more.
Noisli
Noisli is the perfect app to use when trying to block out annoying background sounds which is potentially stopping you from sleeping or making you feel stressed and anxious when trying to relax.
Though it does insure a small cost, it's definitely worth a shot. Check it out here.

Relax & Sleep Well
I normally wouldn't look twice at an app that looked like this but I started using it after a friend recommended it. The content of this app was produced by a guy called Glenn Harrold who is an experienced hypnotherapist with more than 20 years of experience.
Inside this app you'll find his hypnosis and meditation recordings and over 80 in-app purchases to address insomnia, stress, anxiety, sleep, and many more.
If you're having trouble sleeping after a night shift, this is the app for you. Check it out here.

---
Exercise Motivation Apps
FIIT
Often referred to as the "Netflix of fitness apps", FIIT is a subscription-based workout app that brings DJ vibes with additive workouts right to your device. You have the option to stream your workout to your smart TV and build up a sweat right in your lounge room.
They give new users the opportunity to try the app for 14 days at no cost, with packages starting at $10 per month post that. It's a pretty impressive app. Check it out here.
MyFitnessPal
If you want to transform your current shift work health and fitness this is the app to get you there. This app will help you lose weight by enabling a calorie counter, tone up, get healthy, change your habits or start a new diet.
Good news… this one is free! Check it out here.
5 Minute Yoga Workouts
Us shift workers often don't have time to attend a 45-minute yoga session and that's why I think this app is brilliant. They offer you a wide range of yoga workouts which are no longer than 5 minutes long. Check it out here.
If you're a true yogi and are happy to pay a bit more, "Glo" is worth looking into too. Here is the link where you can check it out.
7 Minute Workout
If you hear yourself saying, "I don't have time to exercise", this app is calling your name!
"Become your own personal trainer to lose weight and get fit with fast, simple daily workouts".

(source)
Check out the 7 Minute Workout here

from the app store.
---
Healthy Food Apps
After working a 10+ hour night shift

do you consistently make healthy food choices? Yep – that's the answer I thought you'd give. With little sleep, it's easy for us to be drawn to foods that taste sweet and delicious but spike our blood sugar levels preventing us from getting the rest we so desperately need.
Below are some popular apps we have personally used to help you make the right food choices.
Deliciously Ella
This app is for the plant-based diet lovers out there. Ella (and her husband) have almost 300 nutritious dishes to choose from with everything being vegan-friendly, gluten-free and refined sugar-free.
The app will cost as little as $0.99 a month, giving users not only access to delicious recipes but also tutorials explaining the method for visual learners like me.
Check out this delightful app here.

HelloFresh
Can't think of what to cook night after night? Why not get it delivered through the HelloFresh App?
Get healthy, delicious meals delivered right to your door. If you are looking for a cheat day (yes we all have them once in a while), then you can choose to pause meal delivery whenever you like too! Download the app here.
---
In-Shift Helpful Apps
Workplace (by Facebook)
Workplace gives you a safe place to share work-related information even when you're away from the office. If you know how to use Facebook, using this app will be a breeze.
Of course your other colleagues and management need to be on board here for this to work. If you've never discussed the app at the office, give it a try. You never know the response you might get.
Rover
We are very passionate about shift workers being able to manage both working and being an excellent pet owner, but we know it can difficult to do both things well.
In this post, Owning a Dog as a Shift Worker: Clever Tips to Make It Work

we talk a lot about Rover and how they can help feed, walk and keep your pet entertained when you get stuck at work.
They are a professional, friendly company and it's well worth checking out their app to see how they can help you and your furry friend. See it here.

Create a new account and get $10 towards your first booking!
---
Translation Apps
This may seem a little left of center, but being able to communicate during your shift with different groups and cultures is critical.
Mobile language translation apps allow you to accurately communicate, exchange texts and translate signs to ensure no information is missed or misinterpreted.
Google Translate
This is an incredibly popular and easily accessible app allowing translations between 103 languages by typing. It also permits for offline usage, camera translation and conversation mode using instant text.
ITranslate
A brilliant way to have voice to voice communication! This app will translate and recite a spoken sentence in 42 languages.
---
Summary: Best Shift Work Apps to Make Your Life Easier
​Thought shift work does have some incredible benefits as we talk about here, it can sometimes place a toll on our health and wellbeing if we don't take the time to prioritize ourselves.
Take a second between shifts and install even a few of these apps to your phone to experience the difference and stress relief they can bring you.
Cheers,
Emma
Disclosure: This page may contain affiliate links, meaning we receive a commission if you decide to make a purchase through our links, but this is at no additional cost to you. Please read our disclosure and privacy statement for more info.
Recent Posts