Disclosure: This page may contain affiliate links, meaning we receive a commission if you decide to make a purchase through our links, but this is at no additional cost to you. Please read our disclosure and privacy statement for more info.
The thought of wearing earplugs to bed never really appealed to me until I was forced to consider them. As a rotational shift worker, falling asleep at any hour of the day is non-negotiable in order to recharge the batteries and prepare myself for whatever the next shift happened to deliver. But despite my best efforts, I simply wasn't getting enough sleep consistently, until I found Hearprotek earplugs. Here I explain what I do and don't like about these headphones so hopefully, you can block out the noise distracting you from your sleep cycle.
Positives – Hearprotek Memory Foam Tip Sleep Earplugs
Comfortable to wear even when lying on your side
Multiple sizes
Multiple ear plug types (silicone and foam)
Convenient carry cases and bag attachment
Reusable and washable
Negatives – Hearprotek Memory Foam Tip Sleep Earplugs
Even the smallest size may be too big
They are not noise "cancelling" but "noise isolating"
May cause discomfort after prolonged use
Why I Use Hearprotek Memory Foam Tip Sleep Earplugs
Though there are many reasons to buy earplugs which I'll explore in a moment, for me, the main reason is to block out the noise when I sleep.
My husband and I often work non-traditional hours, forcing us to sleep during the day. This means we are fighting day traffic, neighbors coming and going and even the delightful postman delivering me another package I've purchased online.
Though I've considered wearing total noise-canceling earplugs to help me sleep, these do the trick. In saying that I was recently gifted a pair of Apple Pro Airpods which feature the noise canceling setting. So I thought to myself, why don't I just wear these when I sleep? Though great in theory, they sit too far out of my ears – not practical when I roll over onto my slide as they easily fall out. Plus I find long-term wear even with the Apple Pro Airpods uncomfortable, so it's not suitable when planning (and hoping!) to sleep for hours.
My last thought about total noise canceling is it can be weirdly isolating at times. If they work well you honestly cannot hear a thing. This may be dangerous in some settings such as the workplace and around busy traffic. So maybe, the fact these earplugs still allow a bit of noise provides a multi-use purpose.
Personally, I like the silicone tip over the memory foam as I simply find it more comfortable and a better fit.
Regarding durability, I have only had these earplugs for a couple of weeks so I can't comment on long-term use. However, I have removed the plastic covers and washed them in soapy water as recommended and they seem to have held up well so far.
As an FYI – the "wing" or silicone ring which you use to help insert and remove from your ear, should face up (as pictured above) so it can be molded into your ear. In the beginning, I wore them wrong with the "wing" facing down. Once I figured out the right technique the comfort when side sleeping was taken to a whole new level!
I also like the two-ring colors available to differentiate sizes. The colors would be good if sharing the headphones amongst two people.
Are the Hearprotek Earplugs Noise Cancelling?
No. By wearing these earplugs, the noise can be reduced by 30db & 33db. These earplugs will not eliminate noise completely, however, they muffle or reduce the noise/sound. You will still be able to hear some noise but it likely won't distract you from what you're trying to achieve.
Are the Hearprotek Earplugs Only Recommended for Sleep?
Though these earplugs are marketed as "sleep" earplugs on the box, they can be used for other purposes too such as;
Bike riding when it's windy and you need something to cover your eyes. (Though I could wear headphones with music in this instance, I find it pretty dangerous particularly on the busy roads I ride on)
When undertaking noisy outdoor chores with loud equipment and tools such as blowers, power saws, mowers, etc.
When attending an exercise class and the music is horribly loud and distracting
When attending a music festival and you're stuck near the speaker
When on public transport
When sitting an exam and doing homework
When working on a loud construction site
When simply wanting peace and quiet
What I Don't Like About Hearprotek Memory Foam Tip Sleep Earplugs
There isn't much I don't like about these earplugs. Though I'd love a little more "noise canceling", this is not how they are marketed so I shouldn't have expected this benefit.
Some users have said that even the smallest size may be too big for them. I didn't find this as the silicone tip fitted nicely.
Though not directly relevant to me, the instructions are only in English.
Others have suggested they are painful to wear after long-term use. I tend to agree with this as even wearing music headphones for a long time annoys me, so I may not be the best judge. In the few weeks I've had them, I'd say I am waking up with them still in my ears about 80% of the time. I find this okay as I am getting to sleep and staying asleep consistently, especially when combining them with other sleep aids such as those pictured below.
What Comes in the Hearprotek Ear Plugs Box
Set of 2 pairs of earplugs
3 sizes for the foam tips
2 sizes for the silicon wings and tips
2 storage boxes
Carrying leather storage bag
Carabiner
Manual
In summary, I would defiantly recommend the Hearprotek Memory Foam Tip Sleep Earplugs to those looking to block out external noise. You will not achieve 100% noise cancellation but it will take the edge off the volume allowing you to relax.
For my night shift friends, these are great. They are comfortable to wear in bed, even for slide sleepers as they lay flat against your head. I can't guarantee they will stay in every time you try and sleep, but from my experience, they will stay in more than they won't.
I hope you enjoy them as much as me!
If you're on the hunt for some other sleep aids, this video will give you a few ideas.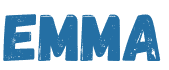 Disclosure: This page may contain affiliate links, meaning we receive a commission if you decide to make a purchase through our links, but this is at no additional cost to you. Please read our disclosure and privacy statement for more info.
Recent Content