Disclosure: This page may contain affiliate links, meaning we receive a commission if you decide to make a purchase through our links, but this is at no additional cost to you. Please read our disclosure and privacy statement for more info.
Everybody needs an outlet from shift work! It takes a special person to be comfortable working 24 hours, 7 days a week and not catch up with family or friends for some relaxation. However, we often get feedback that being a shift worker poses challenges when trying to be social with 9-5 workers. We're here to show you how it's possible!
The best way to manage your social life as a shift worker consists of; communication, maximizing the time you have, finding friends with similar schedules, using technology, planing ahead of time and having a positive outlook. Don't use work as an excuse to miss out!
With a 9-5 worker, or traditional Monday through Friday work schedule, fun time and valuable family time is typically enjoyed on evenings and weekends with most of the rest of the world.
However, when working a rotating roster, your frequently changing and revolving schedule has no set days on and off, you can work long hours lumped together, which can also includes nights. This can bring on a lot of stress and barriers to social activity.
We can show you how work doesn't need to seem like it always gets in the way and doesn't allow for much quality time with those who matter most.
Now, before we tell you how this can be managed, we wanted to stress something; typically, those careers that operate on rotating rosters

or complete work with varying shifts, are mostly filled with appropriate pay and benefits to make up for the difficult and long hours. So employers reward you for the complexity that comes with your roster.
Now, not everyone has the luxury of changing your job nor times that you work. At The Other Shift however, we believe life must be enjoyed.
So if work is getting in the way of your overall happiness, then you need to make a change. Seriously consider the options being presented below and give them a go!
A little extra discipline may go a long way to a more positive headspace for you and those who want you in their lives!
Stick With Those With Similar Schedules
When it comes to friends, look into forming relationships with those who work the same type of or similar shift work schedule.
They are more likely to understand, to not beat you up over your hours and to be off of work when you are. Being a registered nurse, you'd be surprised how many of my friends also work in the medical industry!
That's not to say you need friends in the same working field. With the world ever changing and more people requiring services on demand, you'd be surprised the volume of people who now work differing hours.
So in a perfect world, you can associate with people who have varying interests; different buddies to work out with, to have movie days with or to grab tons upon tons of coffee with.
The ultimate shift working groupie!
If you need an app to help you best manage your shift work life, check out the specific post we wrote here.

Get to Know Your Coworkers
Although some people do not like to mix business with pleasure, sometimes, when you are working very long and tiring shifts with the same people, you can build relationships from common bonds.
If you work in a position where there is some downtime, don't go straight to your phone. Ask a question to your colleague about a general topic and see what they respond with. You might be surprised with the answer and find out you actually share mutual interests.
When you both finish up your night shift, why not ask if your co-worker wants to grab a bite to eat with you? This may brighten their morning significantly and you never know what relationships you may form from it.
Communicate
It is essential that your family and loved ones understand the boat you are in and that you are not on the same schedule as them. This is easier said than done, especially when you may have planned poorly to date and have been constantly missing out on quality time.
It is very important that you are sure to constantly reassure your loved ones that shift work is the nature of your job and that even though you are apart at times, you do not want to be.
When working nights, be sure to let your friends and spouse know that their afternoon (around noon) is like midnight to you and vice versa. Sometimes, putting it to them like that will help to put things into perspective.
Without it, your friends want understand why you don't want to go to the beach at 2pm on your day off, but would rather throw the pillow back over your head and get more zzz's.
Yes, you need to work a little harder to maintain and keep up with relationships for those that have conflicting schedules, but it's important. Just help them understand and no doubt they'll accommodate!
Read: How to prepare for the night shift and stay healthy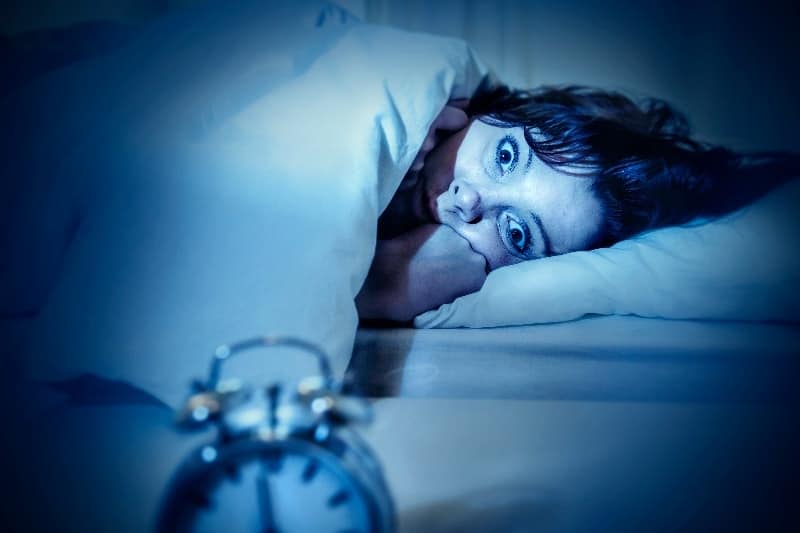 Maximize the Time You Do Have
Try to plan your days off a little better so that no time is wasted. Now, this can consist of lazy movie days on the couch, as they can be the best bonding days with our partner or family. But be sure to pencil in time for that outdoor hike with friends too!
Creating ample plans for the time that you do have is an essential way to ensure that you get in that quality time that you, family and your friends might have missed due to the strange hours that you work.
Even something tedious, like running errands or doing laundry can be done together. Although it may not be the most fun thing, it still allows you time to bond.
Take a look at other ways you can maintain a healthy marriage whilst working shift work, and night shift here.

Find Common Time
More likely than not, the issue with your shift work and your social life is that you are on opposite work schedules and times.
Maybe you work nights and your significant other works days. Maybe all your extended family are 9-5 workers too.
If you are off of work in the early morning hours, like 6am and your loved one does not start work until 9am, you have time to hang out.
Spend your time winding down over breakfast, whilst they are getting ready. Even just a quick cup of coffee with a friend for 30 minutes before they start work can work wonders for your mental health.
When Dan was working permanent nights, I really enjoyed going to the gym together at 6pm. He liked the time slot, as it was the first thing he did when waking up and if I was on a day shift, it gave me some time to wind down after getting out of the craziness of the Emergency Department when working an early shift.
Technology
Now this really opens possibilities.
Zoom, Facetime and Skype, oh my! In today's technologically advanced world, there are tons of options to keep connections with others alive!
When you cannot be together, utilize these tech applications to connect.
How this has come to be more accepted post the dealings of 2020 too!
While working a twelve hour rotation, you will get time for breaks. On a break, make the time to log on and video call with your family. You can even read a book to the kids before bed if you are working nights!
How how effective this can be when working 2nd shift with a family here

.
Any way that you are able to get some real "face time" with those that you love will be appreciated. Not only will you show others that you care, but it can help to bridge the gap in a way a little more sincere than a phone call or text message.
Have a Positive Outlook
Try to always maintain positivity. Even though your work schedule is grueling and can get you down at times, remember you are in control of this!
It's easy for frustration to settle in when you miss out on a lot of things due to your shift work. You need to own the situation and know that it doesn't have to be this way. Give yourself things to look forward to!
Plan that vacation you've always wanted to take with your friends, get tickets to see that movie with your spouse on your next day off, and make reservations for dinner with the family.
Having a future event on the horizon that you really enjoy can make those long days seem much shorter!
Save Up Vacation Time
Now I know not everyone has this luxury and the volume of vacation time each job does get differs. However, instead of taking random days off here and there, consider saving days extended period.
Maybe it's for a big trip – getting away with your friends, family, or significant other can really help to repair any relationships or simply to strengthen any bonds.
If you are able to bank days off, then work to save up days to allow for larger chunks of time off. If your friends are teachers and have extra time off over the summer, this can be perfect to allow for valuable time together.
Or your kids are home from school, I'm sure a road trip for a few days is a great way to wind down and reconnect from your "normal" (what does that mean anyway) routine.
These calendar apps can really help you stay organized! Check them out here.

Keep the Benefits of Your Schedule in Mind
As stated earlier in the article, usually those who work shift work have some pretty great benefits that come along with the job to help to make up for the randomness of working hours.
In times of little distress over the complications from the hours your work brings, try to remember that there is a bright side to the work you do.
If you are a police officer, you might have the opportunity to work some pretty simple overtime and make some great cash in addition to your usual paycheque.
For us nurses, I've worked for an agency that allows me to request the shift that suits me best, therefore, allowing me to be home to manage our home situation that Dan wasn't able to attend too.
Every job has its perks and you mustn't loose sight of that. They'll help you power through whenever you might feel down.
If you need a little positivity about shift work, check out the advantages to shift work you may have forgotten about here.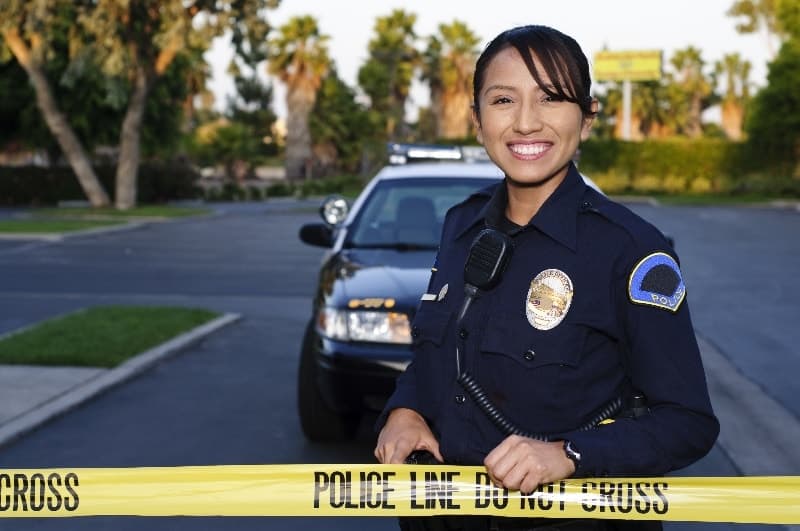 Plan Ahead of Time
BE ORGANIZED! Schedule out your outings and time with friends and family.
A dinner date can work if you're working the night shift and may not start until late. This allows you for time to meet up for a quick bite to eat before you head in to the office. You will just have to pass on happy hour, unfortunately 🙁
Spontaneity is a little more difficult to accomplish with the night shift or shift work, though it does not mean that you have to skip out on fun.
Look at your work schedule and plan around it. Be sure to request days off well in advance for that concert you want to go to with your buddies or for your spouse's birthday. Being well-planned will make things much easier for you in the long run.
Help Yourself to Adjust to Normal Sleeping Hours Faster
If your shift work involves nights, your loved ones at home who are on regular hours will most likely prefer that when you are off, you are on their schedule so that you can maximize time together.
This will mean doing a complete 180 and switching your sleep schedule. Here is a great article on how to switch from nights to days quickly (see video below)
Now, your health and wellbeing is of utmost importance here.
We hear of too many stories where people cut short sleep to socialize, which impacts their ability to not get sick, concentrate and overall mental health. You know you best, but be sure to balance the appropriate number of hours sleep vs. having some fun with friends and family.
Don't Miss Out, Just Keep it Short
Now this is a tough one for me to write. I'm a stayer and have FOMO – fear of missing out. But I needed to transition my mentality to get the best of both worlds.
Now, instead of completely missing out on events and parties because work got in the way, I was too tired or had errands and chores, I now make an effort to do both. Where possible of course, I get to the entire event. However, if it's just not possible, then do the best with what you have.
This comes back to you knowing you, so be sure to get your sleep and live healthily. But you can stop in and then politely excuse yourself. Being present means the worlds to those close and this really helped save my social life.
People can't get mad at you for being on night shift and needing to leave – unless they are super rich and can pay your salary (we can all dream right!).
Get Creative
While it may seem silly or childish, getting creative with the ways you interact with your spouse, family and friends can be a game changer when it comes to shift work.
Write little notes, leave heartfelt gifts, send them quick pictures and texts to let them know that you are thinking of them. Go old school and write them an email – I can't believe I'm suggesting this is old!
While you are up working while they are sleeping, shooting off a note for when they wake up can be a welcomed surprise. Then when you are sleeping and they are awake, they can read it and respond.
It may seem a little silly, but it is the thought that counts and the goal is to preserve friendships and relationships that may be impacted by working rotating shifts.
Stay connected via friendships gifts
I recently heard from a nursing friend of mine some brilliant ways she feels connected to her family overseas.
The below items, which can be found on Amazon, can help you feel connected if distance is ever an issue.
Summary: How to Manage Shift Work and Your Social Life
Shift work does not need to place a damper on your social life. It should not stand in the way of your family and personal life. It is common though and therefore, it must be treated seriously.
Be sure to inform your loved ones of the facts, your needs (especially sleep as your sleep schedule will most likely be different) and make some plans!
Set up a schedule for activities and events on you time off and make sure that you keep a positive outlook.
Building good habits when it comes to maintaining both your social and shift work life can be your saving grace to satisfy both.
Thanks for reading!
Cheers,

Recent Posts