Disclosure: This page may contain affiliate links, meaning we receive a commission if you decide to make a purchase through our links, but this is at no additional cost to you. Please read our disclosure and privacy statement for more info.
"I'm so sorry about the bright light, I'll just be a quick moment!" How many times during a night shift have you said this to your patients? Wouldn't it be great if there was a small, robust light that easily clips to your scrubs or lanyard, allowing you to undertake patient checks with minimal disturbance? Say hello to ClipGlow. Let's review if this handy light is the answer to an annoying nursing problem.
ClipGlow Light Review
Positives
Rechargeable
Lightweight
Easily wipable
4 light settings
Magnetic clip
Available in a variety of colors (blue, red, pink, green, white)
30-day money-back guarantee
Multi-use (Not just great for nursing tasks!)
Comes with a charging cable (USB-A to Micro USB)
Negatives
The USB protection flap doesn't fully close
Water resistant, not waterproof
Limited external color choices
Not overly strong magnet
Design and Features
Upon opening the little box, I was pleasantly surprised at the sturdiness of the light. The materials used appear durable and I liked the thickness of the soft silicone loop. The quality exceeded my expectations based on the use of similar technologies in the past.
The magnets used are okay. I was really hoping they would be a bit stronger than they are. Multiple times throughout my shifts I found the ends had disconnected and it was flapping on lanyard. On a handful of occasions, it had fallen off altogether. This was normally when I was changing linen or completing a labor-intensive task. Luckily I found it before it made its way to the laundry room!
In saying that, the majority of the time it worked an absolute treat and stayed where it should.
After my shift, I slipped on a jumper and vest to travel home and thought I'd try out the magnet's effectiveness. I understand the magnets were not intended for use on such heavy fabrics but I thought I'd try it anyway. It actually worked well in undoing my bike lock and opening the front door to my house in the dark.
The bigger size is something I appreciated too. It's larger than I was anticipating but I actually found that to be very useful when trying to locate it in the dark mid-shift. Generally, my hands are already full with paperwork and observation machines leaving little time to go searching.
In terms of heaviness, it weighs 1.4 oz. This lightweight functionality means it didn't pull on my scrubs and didn't make my lanyard feel like it was choking me – that's a win.
LED Light Settings
High
Low
Coloured
Flashing
During my shift, I often just clicked the button once and that provided sufficient light to get my jobs done. However, I have on a couple of occasions, whilst providing palliative care for example, found the dimmer setting to be ideal. To get to this setting, you simply need to press the button twice.
As for the flashing setting, I only used it when having a few laughs in the tea room on a night shift. Disco anyone? But I can see this particular light setting coming in very handy when riding your bike home from a shift. I have heard of others using the flashing light setting when going for walks at night and when camping, though I haven't tried it as I'm not much of a camper.
The "color" setting which you may read on their website only applies to the colored light, see pictured below. When using the white light, there is not a different color mode. This only applies to the light which visibly displays a color on the outside. For example, when clicking my blue light, these are the settings; high, dim, blue, flashing. Alternatively, when using the white light, you'll get; high, dim, high, and flashing.
Rechargeable
One of my favorite parts about this light is its rechargeable capabilities. So many times during a shift in the past my light/pen torch has run out of battery, leaving me no choice but to use the bright lights in the patient's room.
It takes 90 minutes to be fully charged and can remain on for 10 hrs on high and flashing, 16 hrs on low and colored.
If I'm doing a few nights in a row, I'll bring the USB charger to work and plug it in the computer so I don't have to worry about it going flat. Plus it's a good opportunity to show it off to my nursing buddies and share it around. Between shifts, I leave it in the car plugged in.
During the charging process, I discovered the white LED light flashes which was a little annoying when trying to write my notes. The flashing stops once fully charged.
As you can see in the images, there is a silicone flap at the base of the light which opens to reveal the charging port. One negative aspect to point out is the flap doesn't close very well. I worry about water/spills getting inside the charging section if it does open. I have tried to place some tape around the bottom but this came off too. It's not too much of a problem unless it's raining during my commute or when I'm showering somebody and forget to remove it.
Cleanable
We touch some disgusting things during a shift and it's important for us to be able to wipe down all of the tools and equipment we come into contact with. Feel confident that the hospital wipes won't do any damage upon cleaning. According to their website,
"you can use any household wipe or even hospital grade disinfectant if it gets a bit of dirt on it and it will look like new!"
Shipping
Free shipping to the United States, $5 to Canada, and $10 for International shipping customers. The company cannot control carrier delays but for most orders outside of the US, you can expect your light to arrive within 7-12 business days. Delivery times will vary based on the country.
Other Uses
Key chain
Bike light
Walking at night (easily attaching the caps, backpacks, belts)
Camping and hiking gear
Dog collar
Final Thoughts
Where was this light 10 years ago when I started nursing? What a simple, clever piece of technology for a very reasonable price. It's available on Amazon which is even better because I can order all the things I need in one go! Besides the USB flap and the strength of the magnet, I can't fault this light and highly recommend it for any night shift nurse.
I hope this review helps you make an informed choice about your next nursing light!
Where to Buy
Amazon for under $20 USD
---
Nursing during a night shift just got so much better.
We mention this handy light along with 24 other items we think make working the night shift a lot easier. I'd love to hear if you agree. Check out the post here and let me know what else I should include.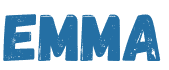 Disclosure: This page may contain affiliate links, meaning we receive a commission if you decide to make a purchase through our links, but this is at no additional cost to you. Please read our disclosure and privacy statement for more info.
Recent Content