Disclosure: This page may contain affiliate links, meaning we receive a commission if you decide to make a purchase through our links, but this is at no additional cost to you. Please read our disclosure and privacy statement for more info.
It's almost the holidays and it's time to spoil the beautiful nurse in your life with something special they would never buy themselves. This post features nine different categories of gifts with links to some incredible products, in the hope of helping you find the perfect present. I'm a registered emergency nurse so I think I have a pretty good understanding of what other nurses need, but specifically what they really want. Whether it be for graduation, years of service, a birthday or something else, I have no doubt you'll find it here.
Buying a gift for a nurse starts with the practicalities; scrubs, a fob watch, stethoscope and durable footwear. Then consider items to make their life easier; portable oven lunch box, food delivery service voucher, sharp knives and effective sleep aids. Contemplate beauty products for a special treat.
It's easy to type "nursing gift ideas" into Amazon and be greeted with hundreds of suggestions, most of which are novelty and gimmicky. Personally, these are not the gifts I would want and neither do majority of my nursing friends. Therefore, I have set out this gift guide a little differently. I have broken up the ideas into 9 different categories and provided links to my favorite products from personal experience. Our time is precious and I think you'll find exactly what you're searching for here. Enjoy!
1. Nursing Fob Watch
Until recently, I have always worn a wristwatch when on shift, despite the infection control issues (I know I probably shouldn't have). But the recent events of the world forced my hand into fob watches. I thought they were going to be ugly and plastic however I was surprised when I came across Coluri. Their watches are slick and professional. What I like most is you can buy an extra band, turning it into a wristwatch you can wear outside of work too.
This watch is well worth the money.
I did a video review on Coluri and you can watch it by clicking here.
If this particular watch is a little pricey, this watch from Amazon will also do the trick and still looks stylish.
2. Beauty Products or Experiences
As we know, the nursing industry has been inundated in recent times which has made it difficult for nurses to spend any time doing the "niceties" in life. Below is a list of gifts and experiences you should consider purchasing if you truly want to make their day and have your present stand out from the rest.
L'Occitane hand balm – The alcohol and industrial soaps used in hospitals can be brutal on your skin. I recently found this little tube from L'Occitane and my hands are in love.
Face serum – Serums are something we should all probably use but rarely buy ourself beacause of the price tag. However, I stumbled acorss this affordable vitamin C serum a few months back and have been impressed so far.
Face sheet masks – If the beauty parlours are shut, giving a pack of face sheet masks is a lovely idea.
Lip balm – I know Berts Bees has been around forever, but it's my go-to. The heating / cooling systems in the hospitals, plus the masks, dry out my lips so badly… but Bert saves the day!
Teeth whitening (I know this may seem random, but among my nursing friends, this is ALWAYS a topic of discussion!). I am currently using this product and it 100% works as advertised.
Foot massager – We get sore feet ya'll! This beauty will take the aches and pains away for sure!
A voucher to a day spa where they can treat themselves with a facial, massage and whatever makes them feel relaxed and rejuvenated.
Gravity floatation experience. Again, this is a great gift as they may be unlikely to purchase this themselves. Dan and I did one of these sessions and really enjoyed the entire experience.
Scented candle – I wouldn't care if I was given ten candles for my birthday and that was it. Such as great gift.
3. Durable Nursing Footwear
One of the most popular brands of traditional nursing shoes is Dansko. These shoes are impressive and the reviews on Amazon make this very clear. They feature comfortable arch support, optimal shock absorption, and an anti-fatigue rocker bottom. They offer a huge range of materials and colors so I have no doubt you'll find the perfect pair.
If these are not quite what you are looking for, the Birkenstocks Boston slides are also a great present. Personally, I wear a pair of black Asics Kayano sneakers and if somebody gave me these, I'd think you'd bought a sensational gift!
4. High-Quality Scrubs
Scrubs can be very personal, however, I know one thing…. Fig Scrubs are so incredibly popular I can almost guarantee you've hit the nail on the head if you click buy! They have some features that others miss, such as anti-wrinkle materials, slim fit (in some designs) and are super soft.
If you do want to venture down the scrub path, here are a few things to consider;
Material – Is it breathable and does it wrinkle?
Number of pockets – A chest pocket is handy and the pants should feature at least two pockets.
Draw string vs button – Elastic waist with a draw string in my opinion is most comfortable
Elastic around the ankle – this is a personal choice. Some love it while others don't. A tailored pant may be a safer choice.
Embroidery for logo (if required by organisation)
Discount opportunities if buying multiple pairs
If Figs are not impressing you here are a couple of other brands I like;
5. Stethoscope
As you can see, I own a black Litman stethoscope. In the medical device and accessory world, Litman has a great reputation and produces some incredibly durable products. I have owned three Litman stethoscopes (as I sadly lost one and the other needed upgrading) and have been a very happy customer each time. If black is a little boring, they offer a range of different colors to choose from. There are also different price ranges depending on how fancy you want to go.
If the nurse you're considering buying for is just starting out, this stethoscope will be just fine. But if the nurse is more experienced and working in a critical care area, this one may be more appropriate.
There are other cheaper brands of stereoscopes available like this one, but just be careful as they are not as durable and the sound isn't as clear.
If buying the actual stethoscope is too expensive, consider buying an eye-catching name tag or a carry case. These also make for precious gifts.
6. Healthy Eating (lunch box and meal preparation equipment)
Nurses are often blamed for looking after everyone else and skimping out on themselves. This could mean settling for reheated meals or using the vending machine for a short-term fix.
Make mealtimes exciting but simple again with these gift ideas:
Portable, stainless steal cutlery set with case – Using the silverware found in the tearoom draw can be a brave move. This is a great, affordable gift idea that is really handy!
SuperGreen TONIK – Hands down our favorite green juice on the market. More energy, better sleep and mental clarity.
Tea – We sip on Pique Tea constantly. Herbal, black and even supplements are on offer with Pique Tea.
Portable oven – Evenly cooks or reheats fresh or frozen meals – even leftovers – in about an hour without burning or drying out your food. This one by Hot Logic has great some great reviews.
Sharp Knives – Nurses do not have the time or patience for blunt knives. I was given a set of Global knives and I couldn't recommend them higher. Buying new knives is not something we do for ourselves, making it the perfect gift.
Lunch box – Thoughtful gift idea. I am drawn to sustainable and durable options using glass and stainless steel – like this one.
Food delivery service voucher – I love this gift idea. If your nurse hates cooking, or loves it but never seems to have the time for cooking, a meal delivery service could be perfect.
Tumbler – we have been using the BEAST tumbler for a while now (see out review here). It's great, but it can't be thrown into your work bag because it will leak. If you're looking for one with a screw top lid, this is a great product and will make an amazing gift.
7. Sleep Aids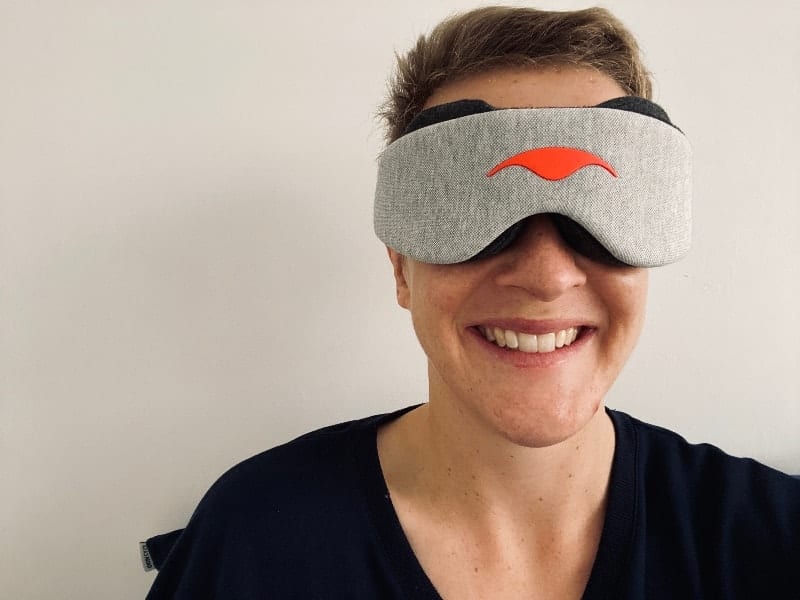 Help the nurse in your life get the 7-9 hours of shut-eye they are so desperate for. Here are our favorite sleep tools to use in the sleeping department;
If you are craving more ideas, here are 25 must-have Items for those working overnight shifts.
9. Novelty Nursing Gifts
There are a ton of novelty nursing gift ideas across the internet. Some are practical and some just make you laugh. I've listed a few of my favorites found on Amazon with direct links to each product. Enjoy!
If you're liking these ideas, this post titled, 42 Gifts for Nurses They Truly Want (And Need) will give you plenty more suggestions.
In summary, I hope I've given you a few suggestions and links to my favorite products. If none of these work, a bunch of fresh flowers never goes astray! Happy shopping.

If you are a nurse reading this, I wanted to share a few other nursing posts which may be of interest too.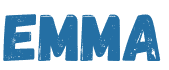 Disclosure: This page may contain affiliate links, meaning we receive a commission if you decide to make a purchase through our links, but this is at no additional cost to you. Please read our disclosure and privacy statement for more info.
Recent Posts